Peter Power: In Clouds
Friday 15 June – Sunday 17 June 2018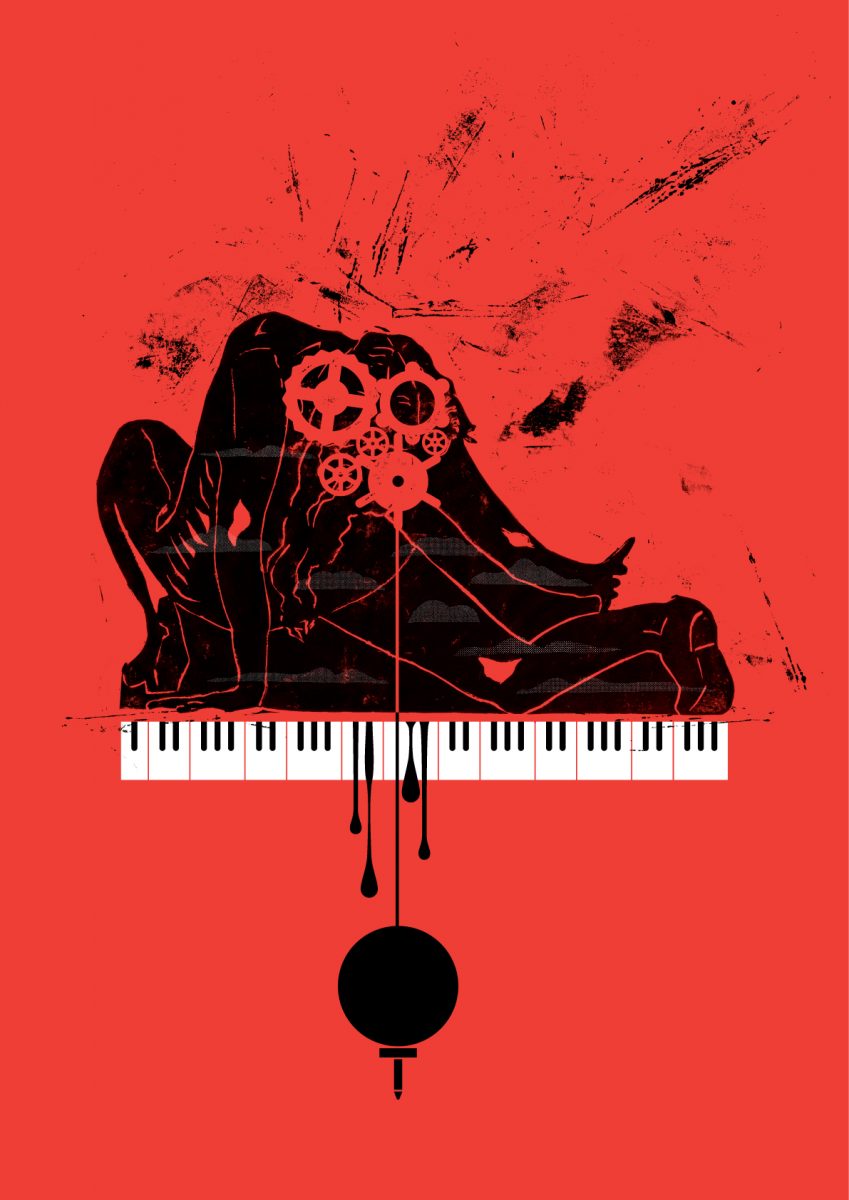 In Clouds is a production by Peter Power, Composer, Director and Sound Designer, for this years Cork Midsummer Festival 2018 which he has developed while on our Artist-in-Residence scheme at the NSF.
Peter and his entire team of In Clouds, would now like to invite all members of the National Sculpture Factory to the dress rehearsal of In Clouds which will be taking place next Wednesday June 13th at 9pm in Triskel Christchurch. If you are interested please send your name to Eimear Reilly at eimear.reilly1@gmail.com and let her know you are an NSF member by Sunday June 10th at 6pm.
for more details on In Clouds see below:
Sparsile, Cork Midsummer Festival, Triskel Arts Centre and National Sculpture Factory present
IN CLOUDS
By Composer and Director Peter Power
Music by Peter Power and Michael Gallen
Text Sara Baume
Choreographer/Performer Stephanie Dufresne
Visual Design Sarah Jane Shiels
Sound Design Peter Power
AV design David Mathuna
Costume Design Izabelle Balikoti
Choral Ensemble Tonnta, led by Robbie Blake
Directed by Peter Power
Friday 15 – Sunday 17 June 2018 (Preview 14 June)
Triskel Christchurch, Cork
Tickets €22; concession €18; previews €15 available from corkmidsummer.com
Led by director and co-composer Peter Power, In Clouds sees an award-winning group of artists come together to create a unique site-specific piece in Triskel Christchurch this June. This new immersive musical experience invites the audience alongside the artists, to examine the human struggle to encompass and understand scientific theory, natural phenomena and human behaviour.
Specially commissioned by Triskel Arts Centre and Cork Midsummer Festival to celebrate 40 years of Triskel, In Clouds blends original composition by Power and co-composer Michael Gallen, text by novelist Sara Baume, choral experimentation by the contemporary ensemble Tonnta led by Robbie Blake, choreography/dance by Stephanie Dufresne, and an audio visual installation by Sarah Jane Shiels and David Mathúna.
In Clouds ventures off course into a new musical world, creating an immersive experience which asks us to find comfort in a world of unknowns where we can abandon the notions of the clock for the cloud.
Experience this stunning collaboration at the Triskel Christchurch, June 15-17 (preview 14 June). Tickets €22; concession €18; previews €15 are available now from the Cork Midsummer Festival Box Office, or online at corkmidsummer.com
In Clouds is funded by The Arts Council/An Chomhairle Ealaíon Music Project Award and Cork City Council Project Award. Co-commissioned by Cork Midsummer Festival and Triskel Arts Centre and developed in association with Tonnta. Supported by the National Sculpture Factory Artist-in-Residence programme, Shawbrook Hatch Residency and the Theatre Development Centre.
Friday 15 June – Sunday 17 June 2018
Tobin Street
Cork City
Telephone: +353 21 4272022