Peter Nash: I Remember Nothing, I Remember This
Thursday 4 July – Wednesday 14 August 2019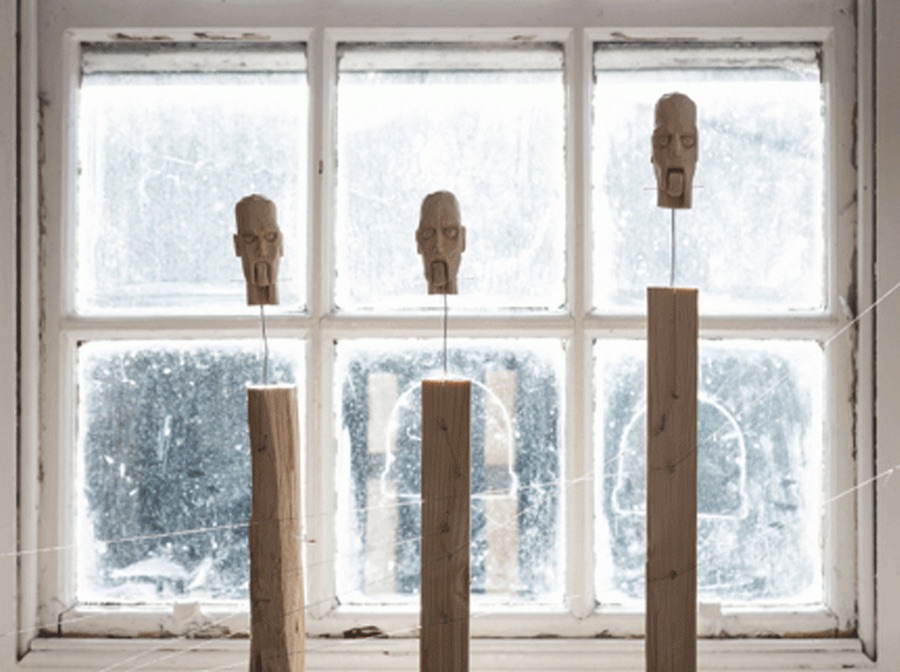 A solo exhibition by Peter Nash.
Composed of animation, sculpture and prints, the exhibition is an exploration of how remembered stories and imagery are eroded by the passing of time. These memories are evolved by experience and accumulation of knowledge, to become new, relevant entities to be passed on to the next generation. Drawing on influences including the films of Peter Firmin & Oliver Postgate, illustrations of Gustave Doré and 16th-century automata, the exhibition is a continuation of Nash's ongoing research into pre-internet sources of knowledge and methods of communication.
Peter Nash is originally from Carlisle, northern England and currently based in Cork city where he works as an artist and educator. Nash's practice holds drawing, animation and sculptural assemblage elements that converge to form tangible thought structures.
His works are an exploration of human fallibility in an age of digital perfection, alternative facts and increasing automation. Through the deliberate use of historic reference material and archaic, labour intensive working methods including woodcarving, printmaking and animation he aims to provide a counterpoint to the current era in which access to a world of information via the internet, has rendered knowledge instant, yet disposable.
Recent exhibitions include: Terra Incognita, Skibbereen Arts Festival, Stockton Contemporary, Stockton on Tees, England, The Paradise of The Heart, TACTIC Gallery, Cork, Exit Strategy, Clonmel Junction Festival.
The exhibition is kindly supported by Cork City Council Arts Office.
Thursday 4 July – Wednesday 14 August 2019
O'Connell Street
Waterford
Telephone: +353 51 855038
Opening hours / start times:
Tuesday 11:00 - 17:30
Wednesday 11:00 - 17:30
Thursday 11:00 - 17:30
Friday 11:00 - 17:30
Saturday 11:00 - 17:30
Admission / price: Free