Paul McKinley: Blume
Tuesday 1 December 2020 – Saturday 6 February 2021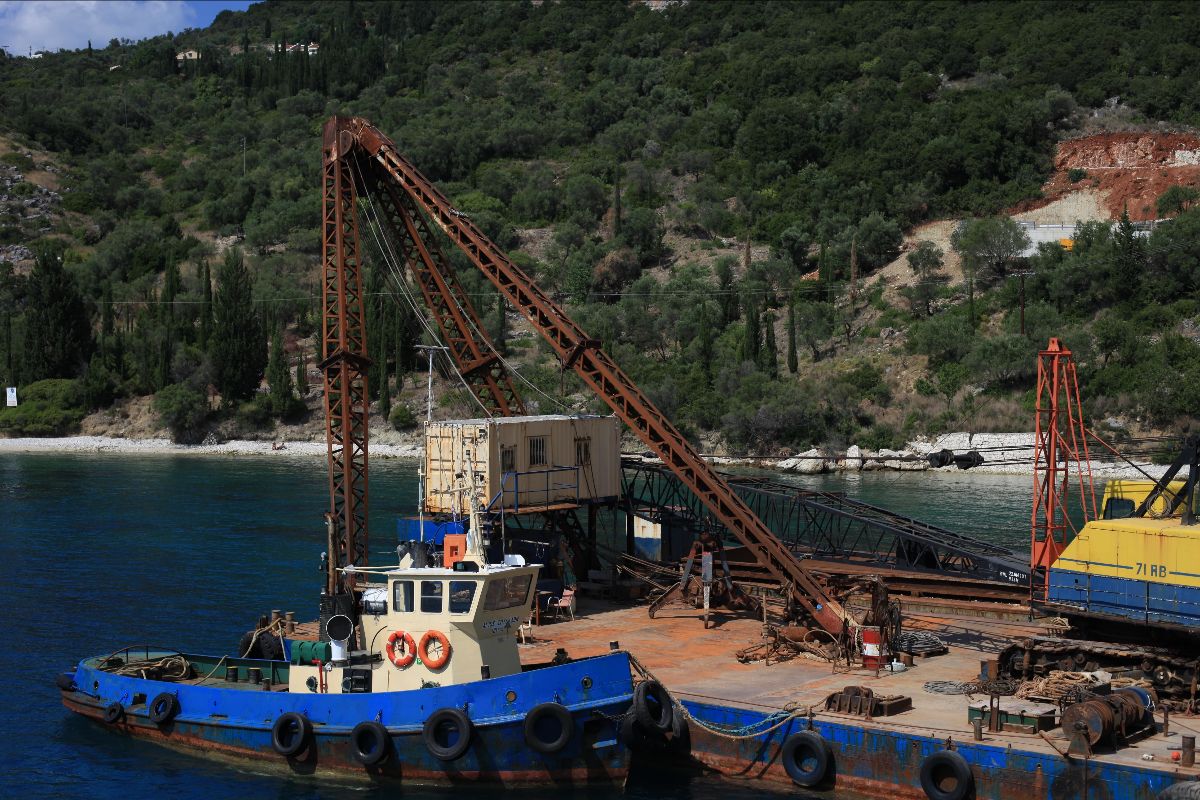 ――― Viewable online ―――
Kevin Kavanagh is pleased to present Blume by Paul McKinley. We open on Tuesday 1st of December and the Artist will be present in the gallery on Thursday the 3rd of December from 2 to 7 pm, subject to Government restrictions being lifted. A text by John Graham will accompany the exhibition.
Viewable online here.
Though very much a studio artist, Paul McKinley finds his source material outside the studio, and indeed outside of painting itself. His methods don't change so much as they're applied to different subjects and concerns, primarily a fascination with other lives and the traces they leave upon the physical world. Typically working from found photographs and other, second-hand encounters, for this new body of paintings and drawings McKinley visited the Greek Island of Ithaca. He made his own record, his personal experience colouring his response to the island's mythical heritage. The artist has previously explored contrasts between the historical legacy of Greece and its contemporary condition, particularly as a destination for migrations from Asia and the Middle East. The works in Blume also focus on a difficult journey. At the heart of Homer's Odyssey, the determination of Odysseus to return to Ithaca has become a paradigm for the magnetic draw of home. Encouraged to remain there for the sake of ourselves and others, in the current pandemic the cosy affinities of home have become more nuanced, while the mass migrations of recent years remind us that home is not always a desirable or welcoming place. The place McKinley repeatedly comes home to is the canvas support itself. The literal site of his painting practice, and the tabula rasa upon which his real and imaginary locations are grounded.
Extract from the text Blume'by John Graham
Paul McKinley, b. 1973, lives and works in Dublin.
Recent exhibitions include, 'The Great Outdoors', Arts Council online exhibition, 2020, SILVER, Kevin Kavanagh, Dublin, 2019, 'From the Mountain', works from the Arts Council Collection, 2019, Wexford Arts Centre, 2019, 'Elysian Fields' (solo) Kevin Kavanagh, Dublin 2018, 'Many Worlds', Centre Cultural Irlandais, Paris, 2017, 'Hanuman', (solo) Kevin Kavanagh, Dublin, 2015, VOLTA Basel 2014, ' Gacaca'  Royal Hibernian Academy, Dublin, 2014, 'Operation Turquoise' (solo) Kevin Kavanagh, Dublin, 2013, Matt Roberts Gallery, London, 2012 and 'Interlude' Douglas Hyde Gallery, Dublin, 2011.
Awards include, Arts Council Bursary Award 2020 & 2014, Claremorris Painting Award, 2015 and the Nissan Art Project at the Royal Hibernian Academy, Dublin, 2007
Image: Paul McKinley: Nerovoulo Dreams, Canson Platine Fibre Rag paper on Diabond, 60 x 90 cm, 2020
Tuesday 1 December 2020 – Saturday 6 February 2021
Chancery Lane
Dublin 8
Telephone: +353 1 475 9514
Opening hours / start times:
Tuesday 10:30 - 17:30
Wednesday 10:30 - 17:30
Thursday 10:30 - 17:30
Friday 10:30 - 17:30
Saturday 11:00 - 17:00
Admission / price: Free