Patrick Scott: meditations
Saturday 2 October – Sunday 5 December 2021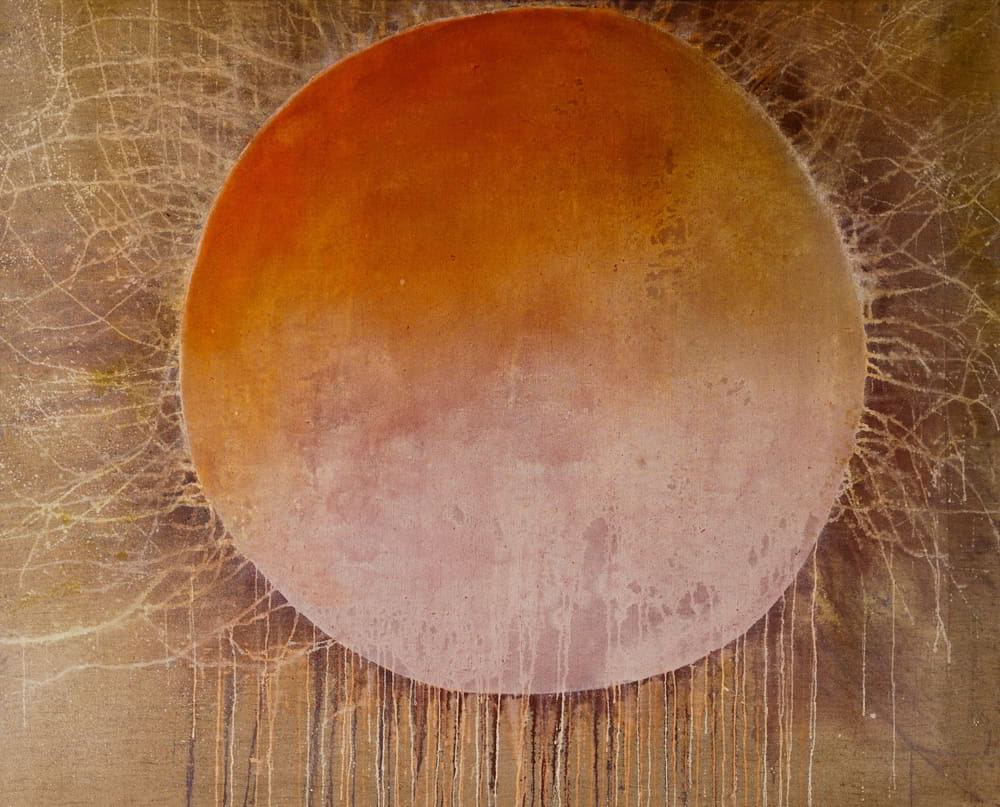 ――― In venue ―――
This year is the centenary of the late Patrick Scott (1921-2014), one of Ireland's most celebrated abstract artists.
Scott, who was born in Kilbrittain, County Cork on 24 January 1921, had his first exhibition when he was just 23 years old, but would only become a full-time artist in 1960. Having spent fifteen years working as an architect, Scott's compositions often incorporated geometry and impeccable design. He represented Ireland at the Venice Biennale (1960) and, although ostensibly abstract, his works ranged from the nuclear protest of Diptych, a 1960s 'Device' painting, to his harmonious 'Gold Paintings' that reveal his interest in Zen Buddhism.
Fellow artist Brian O'Doherty considers that "Scott's landscapes tremble on the edge of non-recognition, and then go over. His circles – sun, cell, seed, blot – always elevated to the top half of the canvas over an horizon line, said that your associations are your own, but insisted that I am just a picture. As he went on to his mature gold and unprimed canvases, this insistence became as much part of the painting as the paint."
This exhibition presents five of Scott's works in the collection, meditations from five different decades in the artist's long career.
Curated by Michael Waldron
Image: Patrick Scott, Diptych (detail), n.d. © the artist's estate
Saturday 2 October – Sunday 5 December 2021
Emmet Place, Cork
Telephone: +353 21 4805042
Opening hours / start times:
Monday 10:00 - 17:00
Tuesday 10:00 - 17:00
Wednesday 10:00 - 17:00
Thursday 10:00 - 20:00
Friday 10:00 - 17:00
Saturday 10:00 - 17:00
Admission / price: Free