Patrick Kerwick: Christmas Window
Friday 10 December – Wednesday 22 December 2021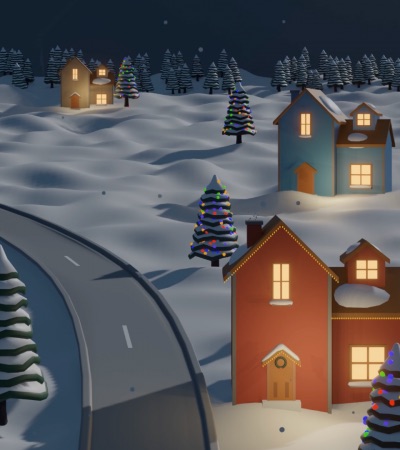 ――― Viewable outdoors ―――
Projections can be seen during December in the windows of the Garter Lane Studio Building on:
– Fri 10th
– Wed 15th
– Fri 17th
– Mon 20th
– Tue 21st
– Wed 22nd
evenings at 5.30-7.30pm
Patrick Kerwick is a Technical Assistant in Garter Lane Arts Centre and an aspiring 3d animator.
For this piece I took inspiration from a variety of Christmas cards and some of my fonder Christmas memories. I tried to replicate the feeling of looking out your window on a snowy Christmas day. I once again used Blender, an open-source 3D program, to create the scene.
Friday 10 December – Wednesday 22 December 2021
O'Connell Street
Waterford
Telephone: +353 51 855038
Opening hours / start times:
Tuesday 11:00 - 17:30
Wednesday 11:00 - 17:30
Thursday 11:00 - 17:30
Friday 11:00 - 17:30
Saturday 11:00 - 17:30
Admission / price: Free