Patrick Hogan: Still
Saturday 15 September – Sunday 28 October 2012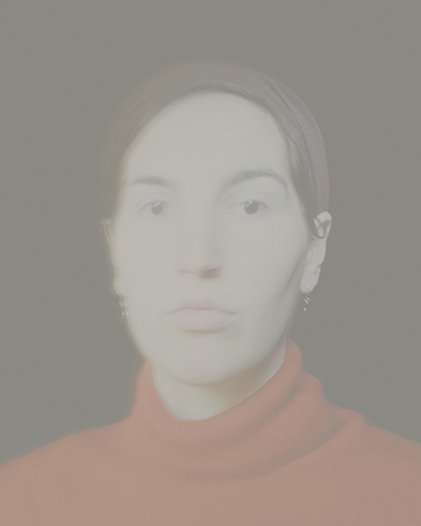 Opening Reception Wednesday 19 September at 6:30pm • Premiere of the Gallery of Photography's Artist Award Winner 2012
Gallery of Photography is delighted to premiere 'Still' by Patrick Hogan – winner of the Gallery of Photography's Artist's Award for 2012, Ireland's leading award for contemporary photography.
Patrick Hogan's partly autobiographical photographs present an intimate view of his everyday encounters and surroundings in a remote area of County Tipperary where he has lived for the past two years. His compelling portraits, dense still lives, brooding interiors and pensive landscapes convey a sense of uncertain anticipation and quiet foreboding. Though modest and focused in geographical scope, Hogan's powerful images explore expansive existential themes of love, fragility, decay and loss.
In making this work, Hogan lets go of any traditional notions of photographic documentation and narrative. Working instead with an intuitive openness and sensitivity to the world around him, his work unfolds in direct response to his ongoing encounters with the people and the landscapes of his locality. Rather than attempting to offer some notion of 'truth' or 'reality' about a particular place or person, Hogan uses the camera as a tool to explore the uncertainties and ambivalence of photographic representation. At the heart of the work is a questioning of whether it is possible to develop a meaningful visual understanding of his intimate and immediate world.
"'Still'…. perceives moments at which the sense of being is formed through the act of seeing, and it knows and accepts that these moments will appear incoherent, even broken."
Colin Graham, NUI Maynooth
Culture Night 2012: Patrick Hogan will give an exhibition tour at 7.30pm on Culture Night Friday 21 September 2012.
Artist's talk: Patrick Hogan will give an artist's talk on Wednesday 3 October at 1.15pm. Admission is free, booking is advisable.
Artist's Book: 'Still' a signed limited edition monograph by Patrick Hogan featuring an essay by Colin Graham and a poem by Dermot Healy is available for sale at €30.
Image: Patrick Hogan: Untitled 051, from the series 'Still'
Saturday 15 September – Sunday 28 October 2012
Meeting House Square
Temple Bar, Dublin 2
Telephone: +353 1 6714654
Opening hours / start times:
Tuesday - Saturday 11am - 5pm. Mondays by appointment for education, artists archiving and training. Closed Sundays
Admission / price: Free