Patrick Hennessy: De Profundis
Thursday 24 March – Sunday 24 July 2016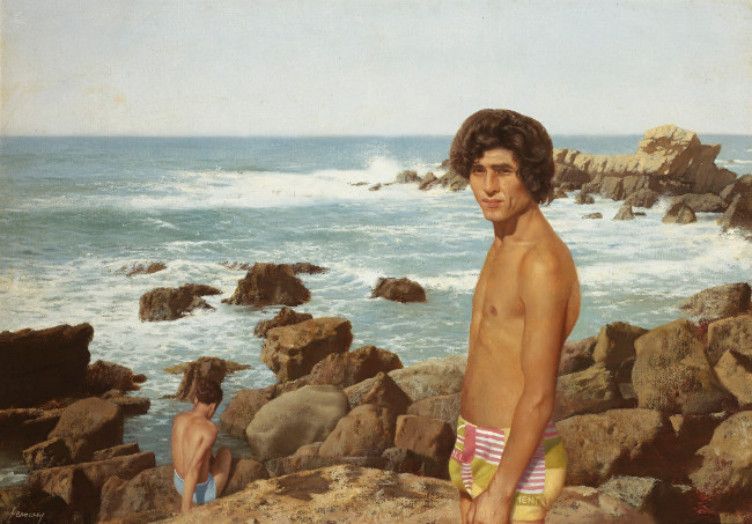 'A strange and exotic presence in Irish art', 'standing alone', 'very un-Irish', Patrick Hennessy RHA (1915-80), was one of Ireland's most successful post-war realist painters but one whose work puzzled the critics writing in Dublin in the 60s and 70s. At a time when people were persecuted for their sexual orientation, Hennessy made works containing narratives of homosexual life that align him with the emerging queer-art movement of the 1970s. This exhibition re-examines and repositions Hennessy's work as part of the IMMA Modern Irish Masters Series.
Visitors are advised that this exhibition contains nudity.
Sun 10 April, 3 – 4pm / Johnston Suite / FREE
Modern Irish Masters Series | Patrick Hennessy, De Profundis
Seán Kissane (Curator, Exhibitions, IMMA) presents a keynote lecture offering a new perspective on the work of Irish artist Patrick Hennessy. This talk will give rich insights into Hennessy's images which address themes such as war, religion, gender and sexuality. This is a free event but places are limited.
Image:
Patrick Hennessy: Kassim by the Sea, 1978, oil on canvas, 62.2 x 87.6 cm. Private Collection. Image courtesy of Whytes.  © The Artist's Estate
Thursday 24 March – Sunday 24 July 2016
Royal Hospital, Kilmainham
Dublin 8
Telephone: +353 1 612 9900
Opening hours / start times:
Tuesday 11:30 - 17:30
Wednesday 11:30 - 17:30
Thursday 11:30 - 17:30
Friday 11:30 - 17:30
Saturday 10:00 - 17:30
Sunday 12:00 - 17:30
Admission / price: Free
Bank Holidays open 12:00 – 17:30.