Patrick Graham, Eddie Kennedy, Sinéad Ní Mhaonaigh: Peripheries
Saturday 24 November 2018 – Sunday 20 January 2019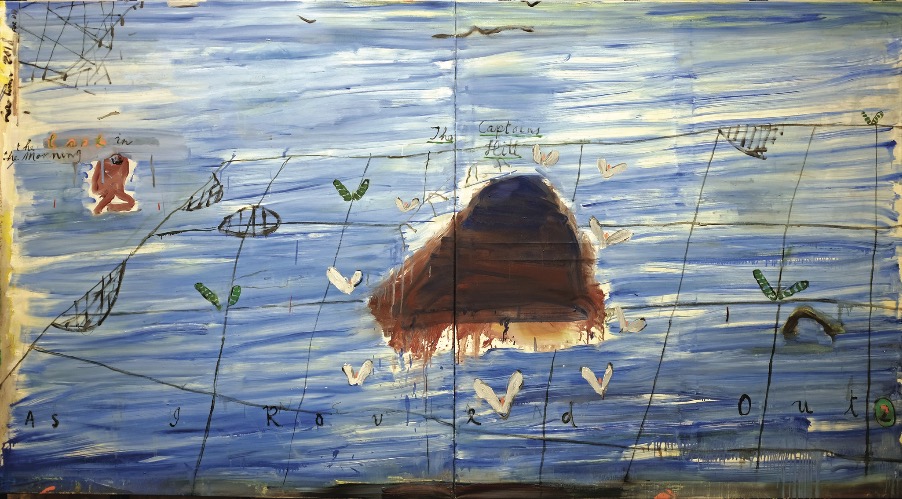 Peripheries presents three of Ireland's finest contemporary painters from three different generations – Sinéad Ní Mhaonaigh (b. 1977), Eddie Kennedy (b. 1960) and Patrick Graham (b. 1943). The exhibition is curated by John Daly, Hillsboro Fine Art, Dublin, and presents new and recent work by the artists. It celebrates both the
common ground shared by them in their artistic practice as well as the versatility of contemporary painting.
Ní Mhaonaigh was shortlisted for the prestigious John Moore's Painting Prize (Liverpool) in 2018, and has been recently elected to the RHA; Kennedy was awarded the Pollock-Krasner Foundation Award, and was elected to membership of Aosdána in 2018; Graham has gained a successful Irish and international reputation since the 1980s, and has been an influential mentor and tutor to countless painters for many years. Graham, Kennedy and Ní Mhaonaigh exhibit their work regularly in Ireland and internationally and their paintings are featured in several public and private collections. Patrick Graham and Eddie Kennedy are represented by Hillsboro Fine Art, Dublin and Sinéad Ní Mhaonaigh is represented by Kevin Kavanagh Gallery, Dublin.
Graham, Kennedy and Ní Mhaonaigh share many links, not least the pursuit of painting, their love of the sea and their connection to Dún Laoghaire and its environs. Ní Mhaonaigh is a regular sea swimmer and lives in Bray; Kennedy taught at IADT for several years and finds his greatest muse in Ireland's coastline; Graham has enjoyed an international profile and has been a resident of Dún Laoghaire for decades. Peripheries features new paintings by Sinéad Ní Mhaonaigh, recent large and small-scale seascapes by Eddie Kennedy and new paintings by Patrick Graham. A selection of drawings and sketches (from sketchbooks) by Patrick Graham are also included in the exhibition.
The exhibition is accompanied by a Learning Programme co-ordinated by Claire Halpin and comprises painting workshops for young children and adults, Dementia friendly gallery tours and an Artists in Conversation 'Straight From the Tube – Painters Talking Paint' with the three exhibiting artists chaired by John Daly on Saturday 1 December, 2-3.30pm. The renowned historian Diarmaid Ferriter, Professor of Modern History at UCD will present a talk about his new book 'On the Edge – Ireland's Off Shore Islands, a Modern History 'on Wednesday 16 January 2019 at 7pm at the Municipal Gallery, dlr LexIcon.
Image: Patrick Graham: As I Roved Out
Saturday 24 November 2018 – Sunday 20 January 2019
dlr LexIcon
Dún Laoghaire, Co. Dublin
Telephone: +353 1 271 9531
Admission / price: Free