OTHER WORLDS: Harry Clarke Watercolours
Wednesday 14 December 2022 – Sunday 19 March 2023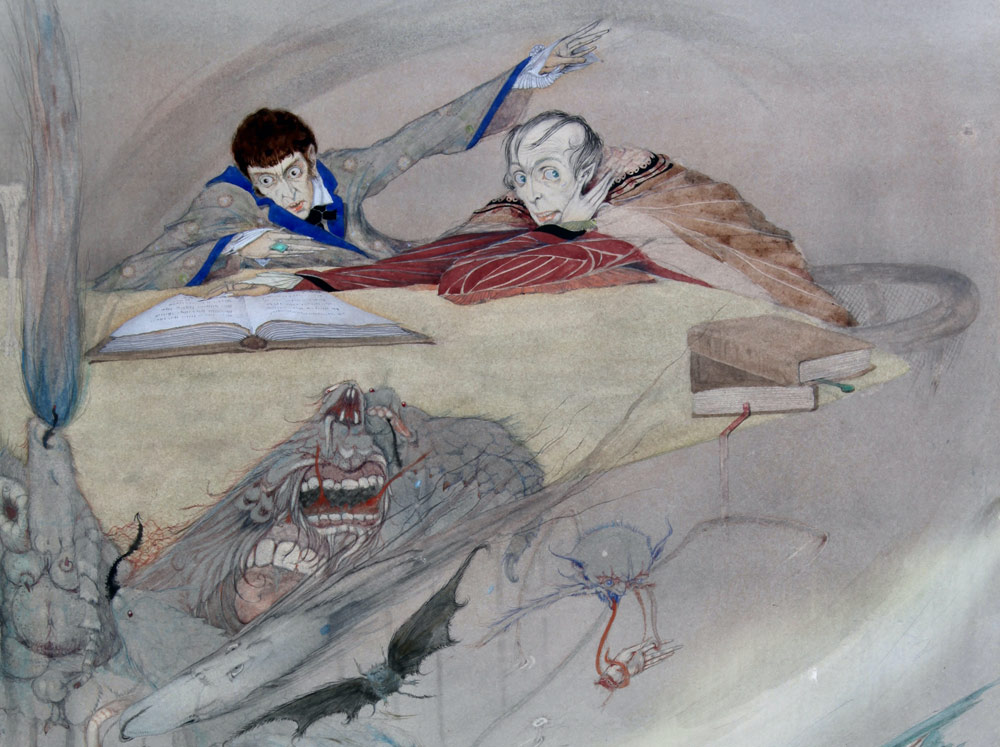 For a limited time only, Crawford Art Gallery's annual exhibition of Harry Clarke's watercolours and ink drawings returns!
OTHER WORLDS explores Harry Clarke's extraordinary capacity for conjuring images from literature and bringing often romantic or macabre worlds into being.
From his delicate blue-tinged watercolour studies for The Eve of St Agnes to the pen-and-ink illustrations for the tales of Edgar Allan Poe, Clarke translated his vivid imagination into remarkable works that have been in the collection for almost a century.
OTHER WORLDS also includes Four Dreams of Paradise (c.1972) by Salvador Dalí and works by Jan de Fouw and Brianna Hurley.
Curated by Dr Michael Waldron
Image: Harry Clarke, The Fall of the House of Usher (detail), 1923. Collection Crawford Art Gallery, Cork
Wednesday 14 December 2022 – Sunday 19 March 2023
Emmet Place, Cork
Telephone: +353 21 4805042
Opening hours / start times:
Monday 10:00 - 17:00
Tuesday 10:00 - 17:00
Wednesday 10:00 - 17:00
Thursday 10:00 - 20:00
Friday 10:00 - 17:00
Saturday 10:00 - 17:00
Admission / price: Free