Open Call for Autumn Exhibition 2012
closing date for entries 27 July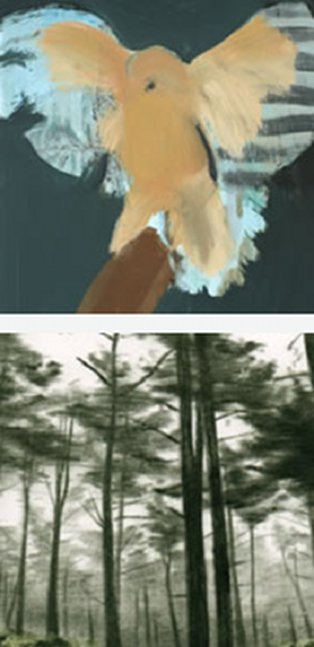 RUA RED presents our annual open call exhibition
This year we are offering one of the artists selected for the Open Show a solo exhibition in Gallery 2 during 2013 – dates to be confirmed.
Artists are now invited to submit up to three pieces of work to be considered by a curatorial panel, for exhibition in the Open Show Exhibition in October 2012. This is an opportunity for local and national artists alike to exhibit their work in the expansive space of Gallery One. One of the busiest shows of the year, the annual Open Show is a fantastic opportunity to have your work seen by curators and exhibit in one of the finest gallery spaces in the country.
All works submitted for exhibition are considered by a selection panel, comprising of curators who have significant experience in the field of contemporary art, and whose decision to accept or reject is final. Rayne Booth (TBG&S), Hilary Murray (Curator, Collections at Irish Museum of Modern Art), Hugh McCarthy (Visual Artist) and Carolyn Jones (Acting Director, RUA RED) are confirmed panelists
Completed application forms and payment must be received at RUA RED by 5pm on Friday 27th July 2012. Artists will be informed if their application was successful within 2 weeks of the closing date.
HOW TO APPLY:
Please read the guidelines below on how to apply before submitting an application form.
Online
You can fill in the application online here using our easy form, upload your images and pay through paypal when prompted
By Post
Download the submission form below and send the completed application to:
RUA RED, South Dublin Arts Centre, Tallaght, D24
Cheques and postal orders should be made payable to 'South Dublin Arts Centre Company'
Download documents:
Winter Open Guidelines (Pdf Doc)
Winter Open Submission Form (Word Doc)
| DEADLINE FOR SUBMISSIONS IS 5PM FRIDAY 27TH JULY | |
| --- | --- |
Image: Top Image: Swoop, Elizabeth Archbold, RUA RED Winter Open 2012; Bottom Image: Undergrowth, Orla Bates, RUA RED Winter Open 2012
closing date for entries 27 July
South Dublin Arts Centre
Tallaght, Dublin 24
Telephone: +353 1 451 5860