Ofri Cnaani: Statistical Bodies
Saturday 12 June – Saturday 2 October 2021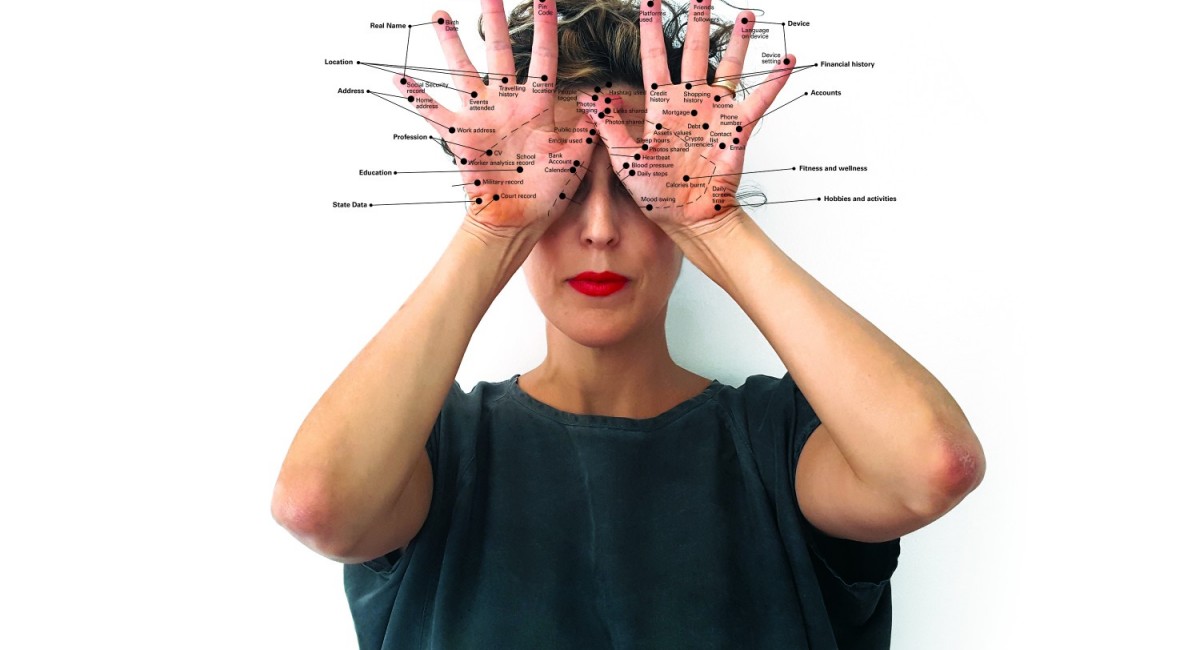 ――― In venue ―――
The London-based artist Ofri Cnaani (born in 1975) addresses the omniscience of the digital in everyday life, looking at tensions between the ancient occult and contemporary technological advancements. Her practice takes the form of performances, prints, films and events, carried out both on location and online. She often draws from educational protocols such as research and teaching, and she examines institutions of knowledge production, including museums and universities, from a feminist perspective.
'Statistical Bodies' brings together photographs combining techniques of self-representation found in advertising – an ironic allusion to the conspicuous exposure of subjectivity on social media – and network visualisation. The images explore questions of control, spirituality, care and extraction related to data generation, collection, archiving and monetisation. The artist critiques corporate uses of personal information in the service of e-capitalism – the ideology and mechanics of converting bodies and minds into financial assets by repurposing personal identity into a quantified self.
Ofri Cnaani is an artist based in London. She is currently a doctoral candidate and associate lecturer in the Visual Cultures Department, Goldsmiths, University of London. Further education includes Beit Berl College, Beit Berl, Israel, and Hunter, City University of New York. Cnaani's work has appeared at at institutions such as Tate Britain, England; Metropolitan Museum of Art, New York; Inhotim, Brumadinho, Brazil; Kiasma, Helsinki; USC Fisher Museum of Art, Los Angeles; Herzliya Museum of Contemporary Art, Herzliya, Israel; The Kitchen, New York.
This exhibition is supported by Artis.
Image: Ofri Cnaani:
You Are My Statistical Body

, 
2020, Inkjet print, Courtesy the artist, London
Saturday 12 June – Saturday 2 October 2021
The Old Yacht Club
Cobh, Co. Cork
Telephone: +353 21 481 3790
Opening hours / start times:
Wednesday – Saturday, 12:00 – 17:00
Admission / price: Free