Ofri Cnaani: Accidental Triggers
Thursday 1 September – Sunday 27 November 2022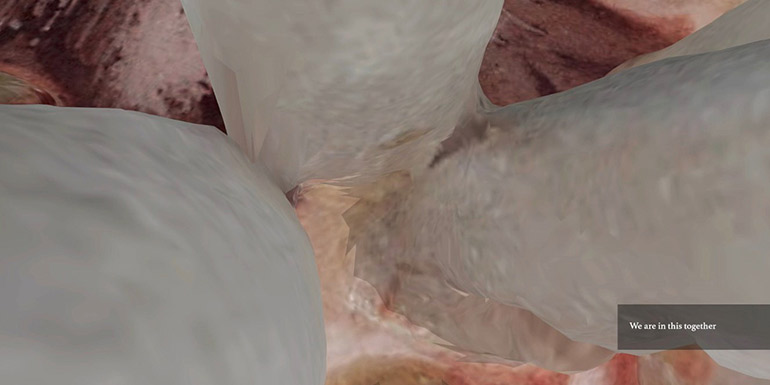 The artist Ofri Cnaani explores the omniscience of the digital in everyday life. Her practice takes the form of performances, prints, films and events, carried out both on location and online.
This exhibition features two films that combine audio recordings of ambient noise and a whispering voice with visual elements of touching materials. The exhibition also includes a group of metadata texts sourced from user discussion boards and videos on digital platforms like YouTube.
Cnaani examines the 'algorithmic turn' in these works. Specifically, she focuses on questions of control, spirituality, care and extraction related to data generation, collection, archiving and monetisation.
Ofri Cnaani is based in Tel Aviv-Yafo. She studied at the Beit Berl College, Beit Berl, Israel; Hunter, City University of New York; and Goldsmiths, University of London. She has presented her work at institutions such as the Metropolitan Museum of Art, New York; Tate Britain, London; USC Fisher Museum of Art, Los Angeles; Kunsthalle Wien, Vienna; Arnolfini, Bristol.
Thursday 1 September – Sunday 27 November 2022
14A Tobin Street, Cork City
Telephone: +353 21 4272022
Opening hours / start times:
Monday–Thursday 4–9pm
Friday–Sunday 11am–6pm
Admission / price: Free