Nothing but Longing
Tuesday 17 January – Saturday 11 March 2017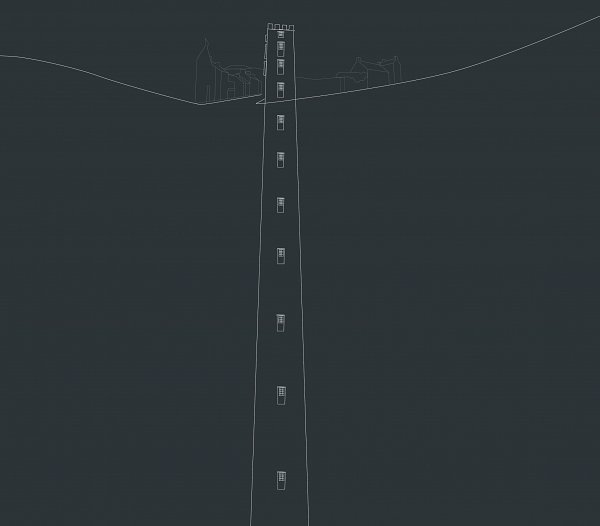 Curated by Sagit Mezamer
In 1994, artist/musician Bill Drummond bought the Curfew Tower at the crossroads of a small town called Cushendall in the Glens of Antrim.
In 1999, Drummond decided that he wanted to reinvent the tower as an artists residency programme. Here, invited artists would come to reside, and produce work in response to living in the tower and the village of Cushendall.The expectation being that artists would produce work somehow inspired by their stay in the ower; the locality, or the people they met while living there.
In 2009, Void curated the Curfew Tower residency programme and has since maintained a strong relationship with Bill Drummond.
In 2011, Bill Drummond met Sagit Mezamer, a curator for the artist run organisation Yaffo 23 in Jersualem.
Towards the end of 2014, Bill Drummond approached Sagit Mezamer to curate a year long residency with artists from Israel. This subsequently turned into an 18 month residency. Void was invited to partner once again with Drummond by providing a space for the group exhibition planned for 2017.
'Nothing But Longing' is a result of the work that was produced throughout those 18 months by 14 of the 21 artists in total.
Void would like to make clear that 'Nothing But Longing' is not supported by funding from the State of Israel and that all the artists in the exhibition condemn the occupation of Palestine by Israel.
Image: Effi & Amir CT, 2016
Tuesday 17 January – Saturday 11 March 2017
Patrick Street
Derry BT48 7EL
Telephone: +44 28 7130 8080
Opening hours / start times:
Tuesday 11.00 - 17:00
Wednesday 11.00 - 17:00
Thursday 11.00 - 17:00
Friday 11.00 - 17:00
Saturday 11.00 - 17:00
Admission / price: Free