Niall Leavy: Luminous
Wednesday 8 October – Tuesday 4 November 2014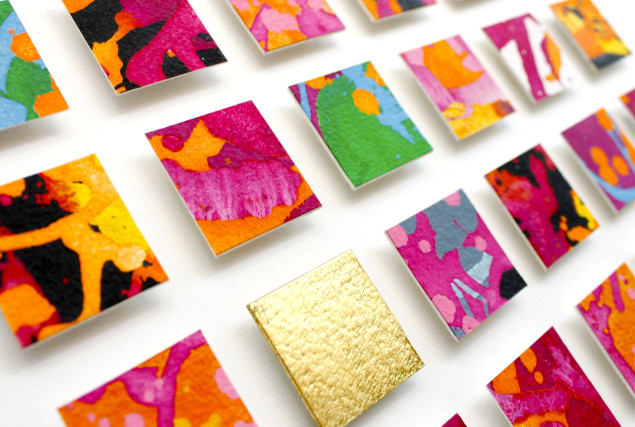 Opening Reception Tuesday 7 October at 7pm
Meath-based Niall Leavy is a professional artist working from his studio in Stamullen, Co. Meath. Niall has been a practicing artist for nearly 20 years and has had a very successful solo show at the Sol Gallery Dublin, a number of successful appearances at Art Source in the RDS, and exhibited in the UK and earlier this year has had his work showcased at the Milan and Singapore Affordable Art Fairs. Niall has built a strong following for his vibrant, uplifting & very distinctive art, with a number of corporate and individual collectors through exhibitions and his website at www.niallleavy.com. The Office of Public Works (OPW) has recently acquired a second painting for their collection.
Niall's second solo show 'Luminous' at the Toradh Gallery, Ashbourne, Co. Meath, running from 7 October to 4 November, captures the energy and positivity that has driven Niall to create his latest collection of vibrant, uplifting and distinctive art. Niall draw's energy and positivity from everything around him, including people, the Meath landscape, the striking seascape from Gormanston to Drogheda with the stunning backdrop of the Cooley and Mourne Mountains to the north, and the big, big skies in peaceful places such as Tara & Bective.
Niall's paintings are distinctive and totally unique in terms of how they are composed and created. Using watercolour and gold leaf on paper, his work is fresh and vibrant and presented in a modern, contemporary manner. Niall's art is instantly recognisable, not only because of the vibrancy of the colours he uses but also because of the small squares he uses to present much of his work. Niall uses colour, forms, energy, movement, contrasts of fuzziness and sharpness, depth, emerging light and space as a visual exploration and vibrant expression of a spectrum of positive emotions, feelings and states of mind.
Each individual piece is the result of a process of developing multiple layers, with elements of each layer protected and other elements washed, rubbed or scratched away, but all building a 'history', a history captured on the paper. Each small square can be described as a miniature painting in itself, with each representing a 'moment', a 'positive moment'. The vibrancy and depth of each piece provides the viewer with the opportunity to create their own narrative or narratives as they may respond differently at different times.
Wednesday 8 October – Tuesday 4 November 2014
Ashbourne Cultural Centre
Ashbourne, Co. Meath
Telephone: +353 46 9097414
Admission / price: Free