New Connections
Monday 11 April – Saturday 7 May 2011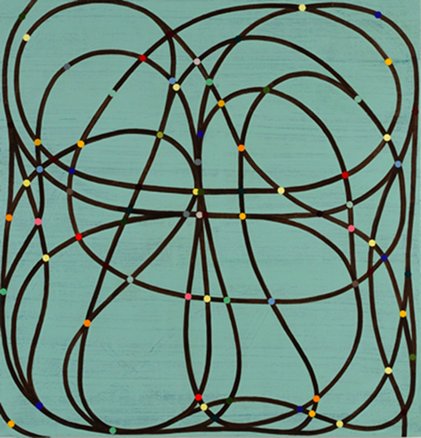 Exhibition preview on Saturday April 9th, 3.00pm – 5.00pm
New Connections is a continuation of Alternative Entertainments' series of exhibitions over the years in which it groups the works of emerging and established contemporary Irish artists in exciting juxtaposition to each other. The pieces – paintings, video, sculpture – explore a synthetic/organic dichotomy in artistic expression. Established artists such as Ronnie Hughes, Robert Armstrong and Gillian share gallery space with emerging artists such as Alan Butler, Barbara Knezevic and Hugh Delap in this challenging and modern show.
Participating artists:
Alan Butler, Ronnie Hughes, Robert Armstrong, Gillian Lawler, Barbara Knezevic, Hugh Delap, Susan Connelly, Ann Hendrik, Hugh McCarthy and Helen Hughes.
Image: Ronnie Hughes: Flicker, acylic co-polymer on linen, 2007
Monday 11 April – Saturday 7 May 2011
South Dublin Arts Centre
Tallaght, Dublin 24
Telephone: +353 1 451 5860
Opening hours / start times:
Monday 10:00 - 18:00
Tuesday 10:00 - 18:00
Wednesday 10:00 - 18:00
Thursday 10:00 - 18:00
Friday 10:00 - 18:00
Saturday 10:00 - 18:00
Admission / price: Free