Nan Goldin: Weekend Plans
Friday 16 June – Sunday 15 October 2017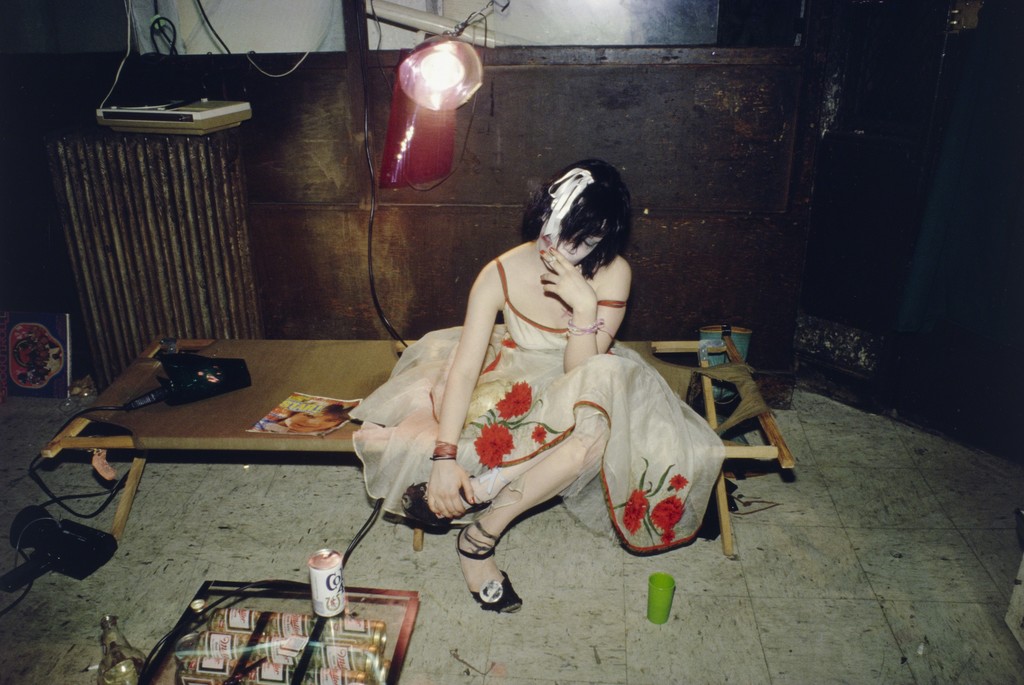 Nan Goldin is known for intensely personal, spontaneous, sexual, and transgressive photographs. This exhibition presents pivotal works from Goldin's oeuvre including drawings, portraits of women as family, friends and lovers, as well as a collection of evocative and previously unseen work from Ireland.
In 1979 Goldin presented her first slideshow in a New York nightclub; her richly coloured, snapshot-like photographs were soon heralded as a ground-breaking contribution to fine art photography. The Ballad of Sexual Dependency—the name she gave her everevolving show—eventually grew into a forty-five minute multimedia presentation of more than 700 photographs, accompanied by a musical soundtrack.
This is the first solo exhibition at IMMA by Nan Goldin.
IMMA is also delighted to present a concurrent solo exhibition by Irish artist and film-maker Vivienne Dick.  Goldin and Dick have been friends for over 40 years and have influenced each other's work over that time, often appearing as subjects in each other's photographs and films. Indeed it is through their friendship that Goldin first came to Ireland in the 1970s and we are particularly pleased to be presenting a series of Donegal photographs that have never been publicly exhibited before.
Image: Trixie on the Cot, NYC, 1979, 40 x 30 inches, Cibachrome Print, © Nan Goldin
Friday 16 June – Sunday 15 October 2017
Royal Hospital, Kilmainham
Dublin 8
Telephone: +353 1 612 9900
Opening hours / start times:
Tuesday 11:30 - 17:30
Wednesday 11:30 - 17:30
Thursday 11:30 - 17:30
Friday 11:30 - 17:30
Saturday 10:00 - 17:30
Sunday 12:00 - 17:30
Admission / price: Free
Bank Holidays open 12:00 – 17:30.