MUSIC +MAKER
Saturday 9 March – Friday 24 May 2019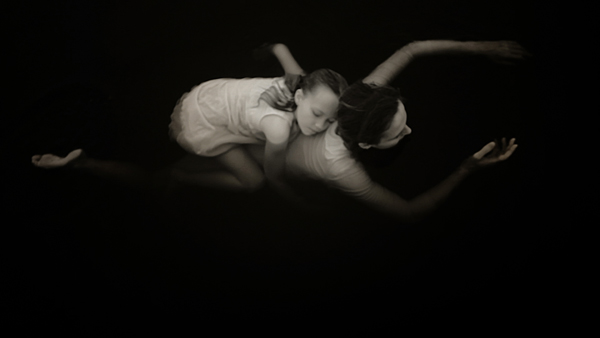 George Bolster + David Sylvian / Karen Donnellan + Alma Kelliher / Clare Langan + Irene and Linda Buckley / + Jóhann Jóhannsson / John Lee + Petter Berndalen / Alice Maher + Trevor Knight / Séamus Murphy + PJ Harvey / Rory Tangney + Colm O'Hara
MUSIC +MAKER seeks to travel a particular path of selected contemporary collaborations that have seen artists and musicians/composers come together in diverse ways.
Complementary disciplines that enable the creation of new forms of knowledge ultimately assist us in understanding more about the world around us, and ourselves.  It is natural then, given their innate sympatico, that many collaborations and joint projects in which the visual and sound combine to form a coherent whole, have evolved from partnerships between artists and musicians.  MUSIC +MAKER here speaks both of collaboration and relationships that are sometimes ephemeral, sometimes augmented over years, but ultimately are created with a sincere poetic grace and mutual understanding.
FREEFALL
A day of visual art and improvisation
Saturday 9 March 2019
2:30 p.m. – MUSIC +MAKER Exhibition opening & walk-through
Join Director of Solstice Belinda Quirke for a walk-through of the exhibition with artists and composers with official opening by Simon O'Connor, composer and Director, Museum of Literature Ireland
4:00 p.m. – Improvised performances  
Irene Buckley & Elaine Howley (from Crevice) and Colm O'Hara (trombone) lead informal improvised music sessions in the Solstice galleries.
8:00 p.m. – Brian Irvine Ensemble  
This 13 piece ensemble makes music that effortlessly mutates jazz, contemporary classical, improvisation and ensemble playing in a manner that screams irreverence, joy & virtuosity! RSVP to ecox@solsticeartscentre.ie to secure a ticket. Non-RSVPing guests will be charged full price €18/€16 at the door.
A bus from Dublin will be arranged for this opening. For information contact ecox@solsticeartscentre.ie.
Saturday 9 March – Friday 24 May 2019
Navan, County Meath
Telephone: +353 46 9092300
Opening hours / start times:
Tuesday 11:00 - 16:00
Wednesday 11:00 - 16:00
Thursday 11:00 - 16:00
Friday 11:00 - 16:00
Saturday 11:00 - 16:00
Admission / price: Free