MÓR, 2023
Saturday 22 April – Saturday 3 June 2023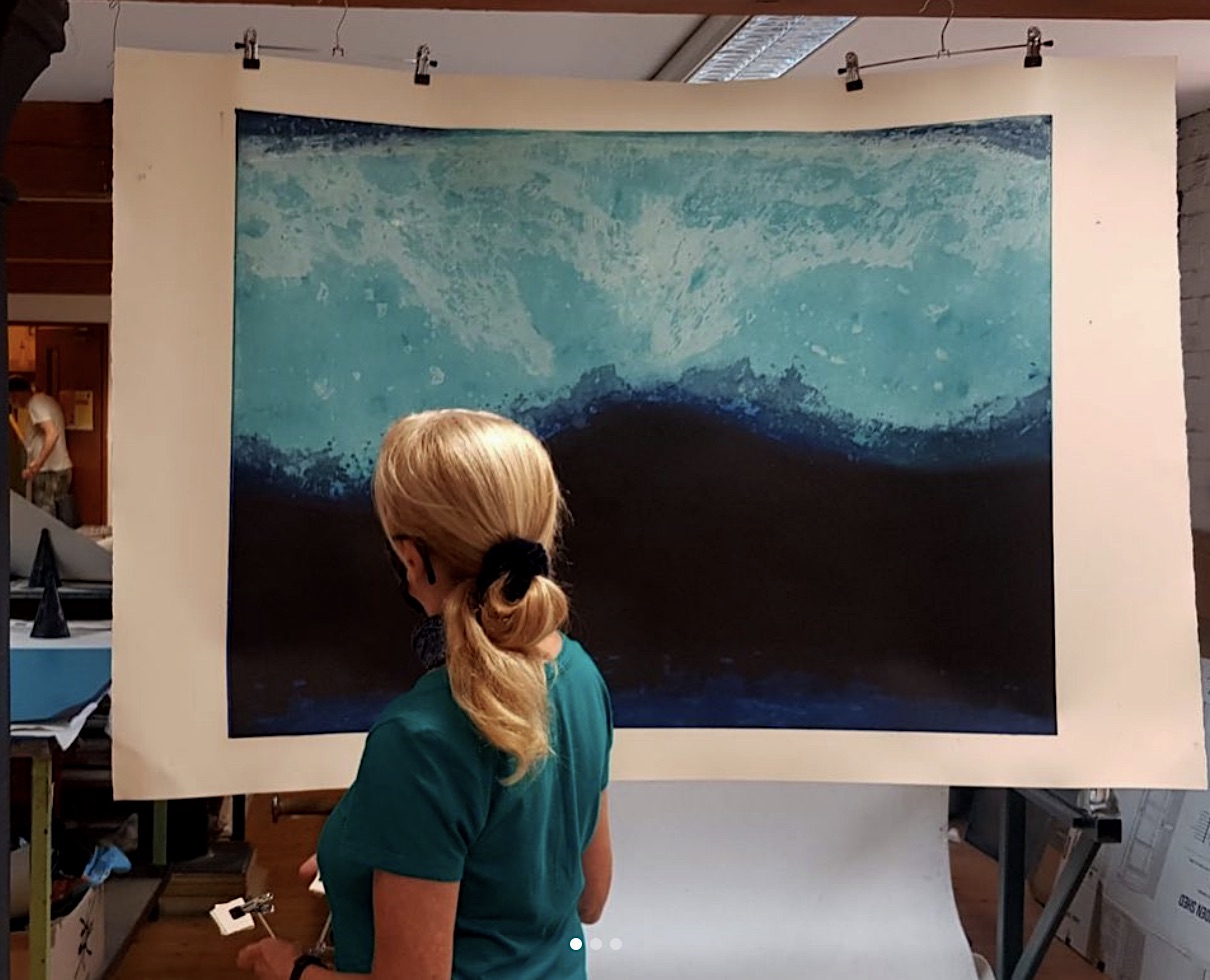 ――― In venue ―――
Graphic Studio Gallery is delighted to present, MÓR, 2023 our annual exhibition of large scale original prints.
Original prints are not frequently made in expansive dimensions, partially due to the physical constraints that the various mediums and printmaking apparatus can impose upon artists.  This show presents work by artists who have created large format work, often pushing the limit of size constraint.
Featuring: Ailbhe Barrett, Ed Miliano, Michele Hetherington, Mark Francis, Kate MacDonagh, Cliona Doyle, Elke Thönnes, Gráinne Cuffe, Gwen O'Dowd, Paul Fitters, Helen O'Sullivan, Felim Egan, Matthew Gammon, Michael Timmins, Ann Kavanagh, Shane O'Driscoll, Clare Henderson, Monika Crowley. 
Image: Gwen O'Dowd, pictured with her carborundum, Limen II
Saturday 22 April – Saturday 3 June 2023
off Cope Street
Temple Bar, Dublin 2
Telephone: +353 1 679 8021
Opening hours / start times:
Monday 10:00 - 17:30
Tuesday 10:00 - 17:30
Wednesday 10:00 - 17:30
Thursday 10:00 - 17:30
Friday 10:00 - 17:30
Saturday 11:00 - 17:00
Admission / price: Free
Through the Arch off Cope Street (behind the Central Bank)