Mokuhanga: Prints made during the lockdown
from 15 May 2020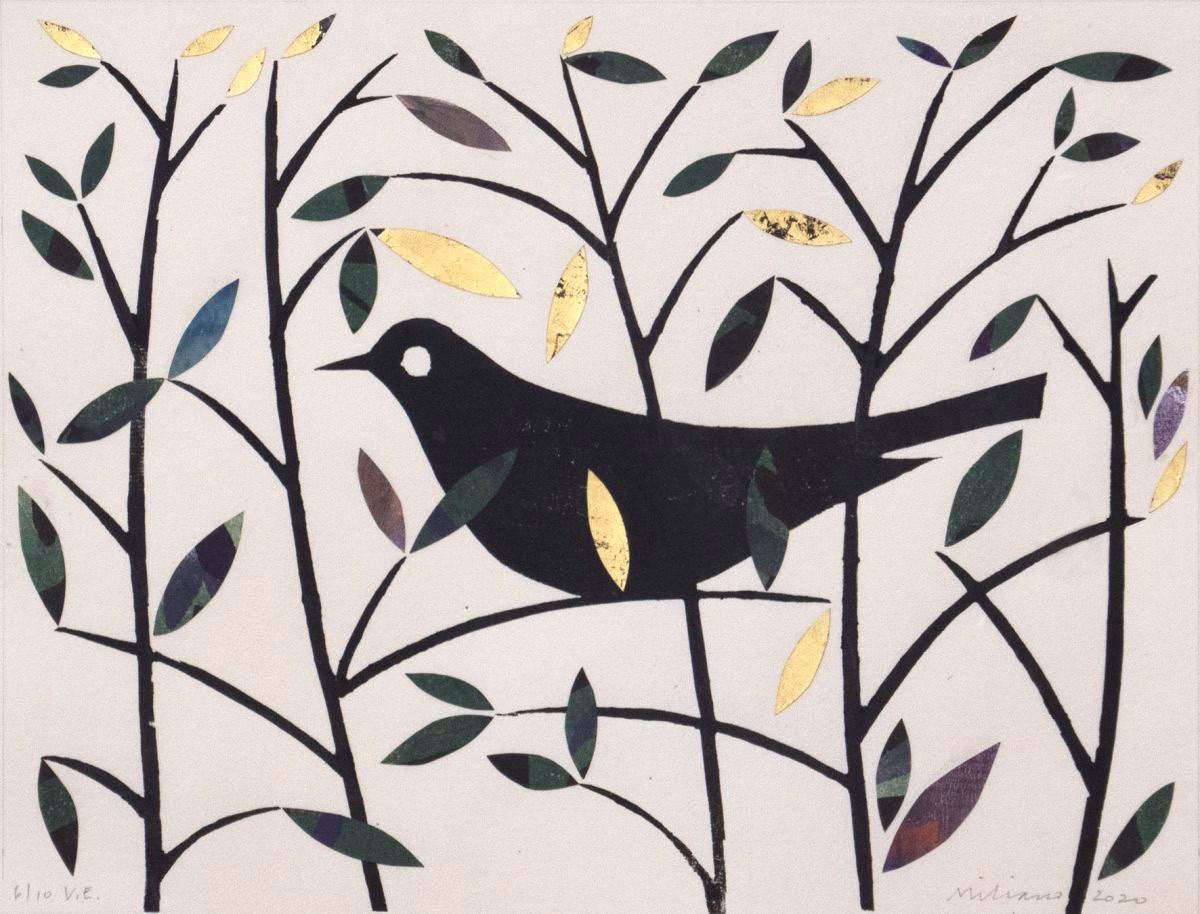 ――― Viewable online ―――
We asked some of our artists to make new work in the confines of their homes, using the traditional printmaking process known as Mokuhanga, which is Japanese for Woodblock Printing. Mokuhanga differs from western Woodblock printing, mainly because it utilises waterbased inks instead of oils, without a printing press.
Yoko Akino, Cliona Doyle, Geraldine O'Reilly, Ed Miliano, Mateja Smic, Elke Thonnes, Susan Early, Ann Kavanagh, Debra Boden, Helen O'Sullivan, Michael Killeen, Kate MacDonagh, Susan Mannion, Kari Cahil, Vaida Varnagiene
All of the works are available in our online shop, and we can also arrange framing.
Click here to see the works and buy online.
Delivery in Ireland is currently free as well as framed work in Dublin City! We'll be posting images of the printing process, if you don't already follow us on social media, you can click on the links below to do so now.
The idea for our online show came from discussions with studio members, and Kate MacDonagh in particular, who has been teaching Mokuhanga to some of our members over the past few years, many of whom will present work at the International Mokuhanga Conference in Nara, Japan next year. Four of our members have also studied Mokuhanga in Japan at the internationally recognised centre of excellence; MI-Lab, including Kate MacDonagh, Ann Kavanagh, Vaida Varnagiene and Susan Mannion.
Unlike most printmaking techniques, Mokuhanga does not require a printing press – instead a baren is used, to apply pressure to Japanese washi paper, meaning these works could be made in this period of confinement, when most printmaking artists do not have access to a studio space. It is with pleasure that we share their work from home with you!
Best wishes,
Peter, Mateja & Elke.
The Gallery Team
Image: Ed Miliano: Summer Blackbird
from 15 May 2020
off Cope Street
Temple Bar, Dublin 2
Telephone: +353 1 679 8021
Opening hours / start times:
Monday 10:00 - 17:30
Tuesday 10:00 - 17:30
Wednesday 10:00 - 17:30
Thursday 10:00 - 17:30
Friday 10:00 - 17:30
Saturday 11:00 - 17:00
Admission / price: Free
Through the Arch off Cope Street (behind the Central Bank)