Miroslaw Balka: Between Honey and Ashes (Part 2)
Friday 21 January – Wednesday 23 March 2011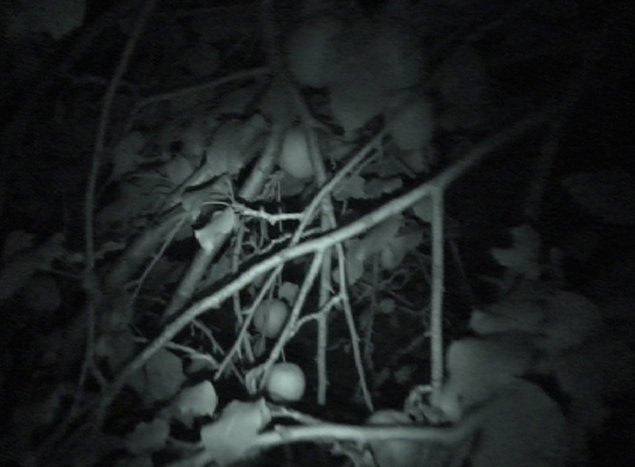 Mirosław Bałka needs little introduction to Irish audiences, as he exhibited at this gallery in 2003 and at IMMA in 2007. (He has also shown widely all around the world, perhaps most notably in 2009 at the Turbine Hall in London's Tate Modern). His work, usually made with industrial materials and such elemental things as ash, soap, and salt, deals poetically with issues related to history and memory.
In this exhibition, Bałka will show a video entitled apple T.
Artist's Talk, Thursday, January 20, 5pm
On the day of his exhibition opening, Miroslaw Balka will hold a conversation with Declan Long on his own work and the work of S.I. Witkiewicz. There will be forty seats; doors will open at 4:50pm.
Film, Thursday, February 3, at 11am
Special screening of Sátántangó, Dir. Bela Tarr, 1994 / Hungarian / Black and white / 450 min
Noted for its artistry, uncompromising vision, and tremendous ambition, Béla Tarr's epic seven-hour Sátántangó is based on the eponymous novel by Laszlo Krasznahorkai. In this dark and melancholic film, which reflects on the collapse of a Hungarian farming collective in the final days of the communist regime, Tarr employs his characteristic long takes to convey the torpor of a disintegrating world that has come to a virtual standstill.
Because of the length of the film visitors are welcome to come and go as they wish!
With warm thanks to Mokép-Pannónia Kft.
Talk
Wednesday, March 9, 1:15pm
Barry White will give a talk on the work of Miroslaw Balka.
Image: Miroslaw Balka: apple T, 2009/2010 Video Courtesy the artist
Friday 21 January – Wednesday 23 March 2011
Trinity College, Dublin 2
Telephone: + 353 1 896 1116
Opening hours / start times:
Monday 11:00 - 18:00
Tuesday 11:00 - 18:00
Wednesday 11:00 - 18:00
Thursday 11:00 - 19:00
Friday 11:00 - 18:00
Saturday 11:00 - 16:45
Admission / price: Free