Miriam McConnon: Domestic Resistance
Sunday 19 May – Sunday 9 June 2019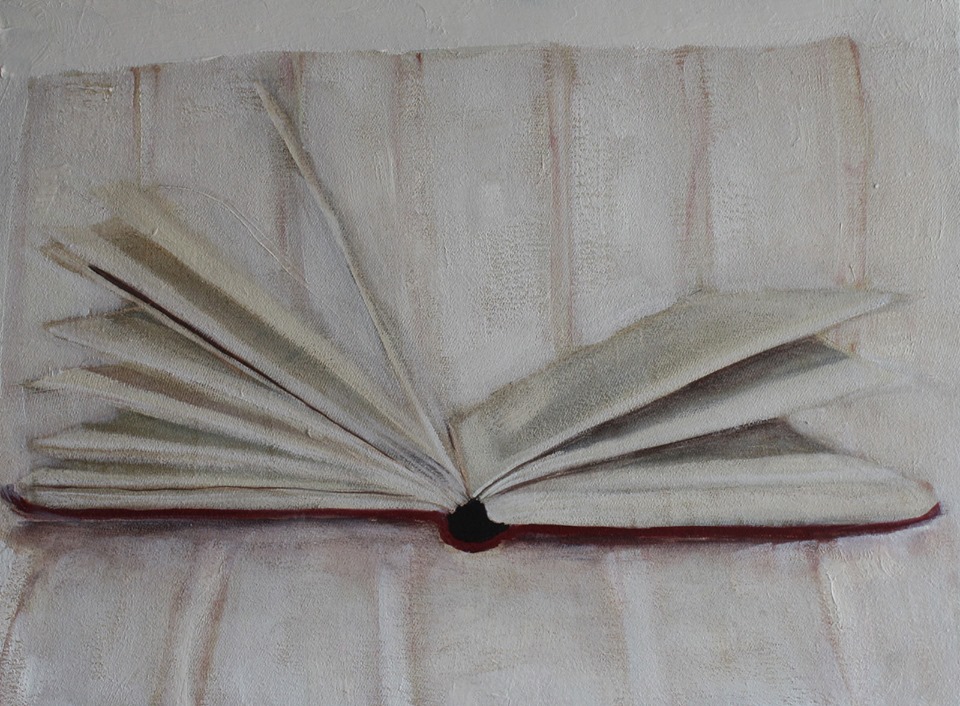 Miriam McConnon's exhibition 'Domestic Resistance' reflects on the human narrative of displacement and in particular the struggle to establish a new home following conflict. She does this through a body of paintings depicting a carefully chosen set of domestic objects. The work is concerned with the social aspect of conflict rather than a political one. It examines the gendered nature of conflict, the resilience of the domestic space and its necessity in the struggle to overcome displacement and begin again.
Over the past year McConnon has met and informally interviewed several women from conflict areas such as Serbia, Egypt, Cyprus, Iran, Lebanon and Syria. These women shared their stories of survival with McConnon and the objects that represent their experience of creating a new home in order to start over. A child's shoe, two dead roses, a Syrian banknote, a ceramic plate and an embroidered placemat are among the chosen objects. The objects lie alone on the canvas disenfranchised from their environment. They have become evidential testimonies to the female story of displacement.
In the series of paintings entitled 'Safe House', the viewer is confronted with cold abandoned interiors. With these works, McConnon counteracts the emptiness of these spaces by furnishing them with patterns from the women's chosen objects in an attempt to poetically demonstrate the potential for the domestic space to be a safe house facilitating a new beginning following the destruction of war.
The motif of the shopping trolley presents itself again in this new series of work – this time as a group of trolleys standing together. The trolley has come to epitomize the return to the normality of domestic life, the ability to provide for the family again. The empty trolleys expose a normality where this is not possible. This being a common narrative among this displaced community of women.
The strong feminine quality in McConnon's approach highlights the resilience of women in the domestic role, a role that often goes undervalued and overlooked. Ιn this regard, a dominant use of decorative pattern in the work is an attempt to pay homage to women in this domestic role. There are many narratives to conflict. In this exhibition McConnon has chosen the women's narrative and in doing so exposes their resilience to rebuild again in the face of conflict and displacement.
Over the last few years Miriam McConnon has been working as a visual artist with families that have been displaced by the ongoing war in Syria and also with families from both the Turkish Cypriot and Greek Cypriot communities to establish bi-communal relations amidst the ongoing Cypriot peace talks.
Sunday 19 May – Sunday 9 June 2019
3 Great Denmark Street
(beside Belvedere College)
Dublin 1
Telephone: +353 87 2887261
Opening hours / start times:
Tues to Fri: 11am to 6pm (till 8pm on Thursdays) • Sat & Sun: 12 noon to 5pm • Closed on Mondays (or viewing by appointment only)
Admission / price: Free