Michael Lyons: The Age of Plastic
Thursday 6 January – Saturday 29 January 2022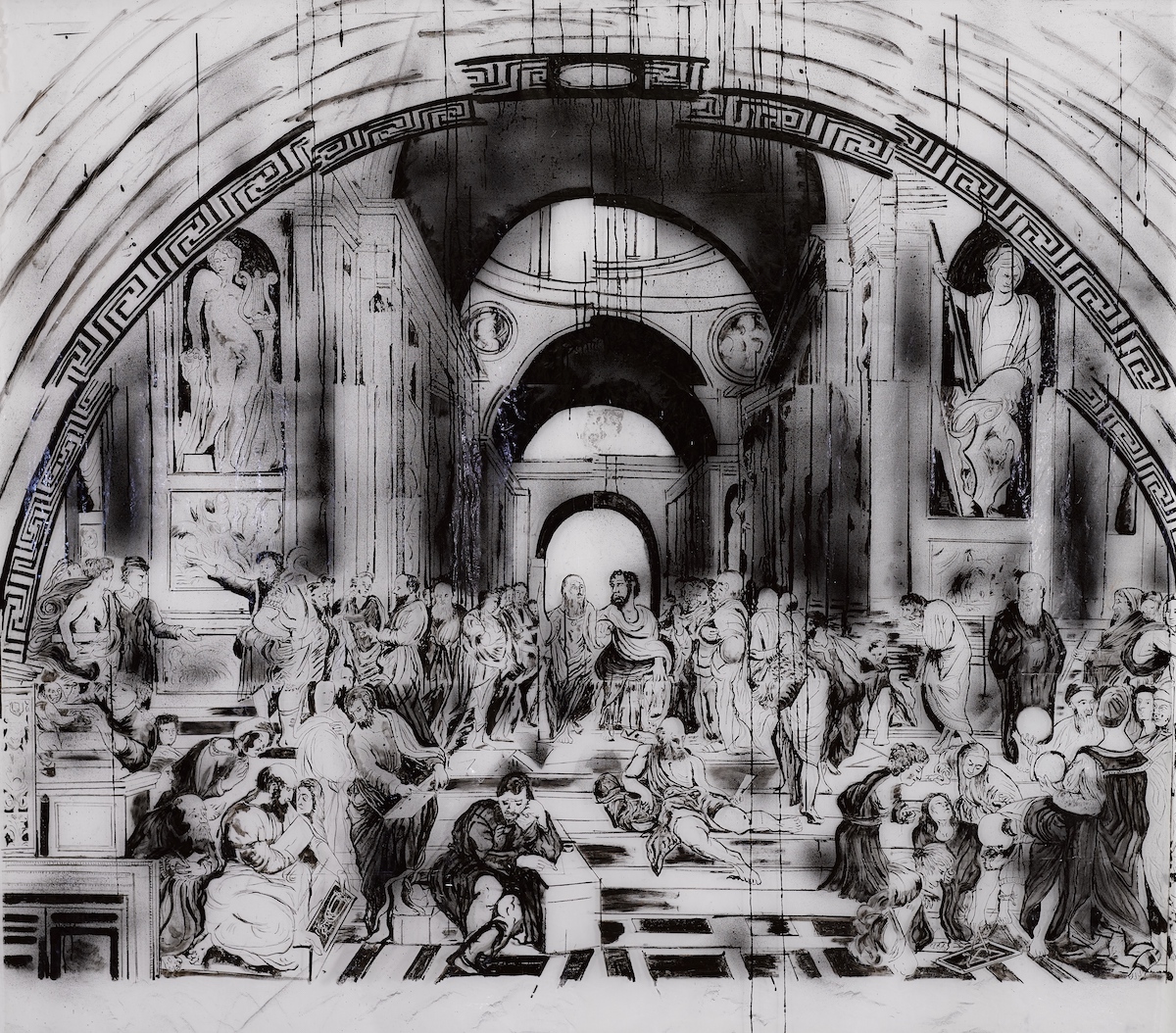 ――― In venue ―――
The Age of Plastic is an exhibition of new works made primarily during the last two years, as a response to the heightened and persistent media exposure that we have undergone. Whether to keep each other safe and follow announcements regarding the global pandemic, or to bear witness to atrocities and devastation around the world, we are consuming news at a heightened level.
– extract from The Age of Plastic, an accompanying text by Ingrid Lyons.
Michael Lyons' practice incorporates painting, woodblock printing and 3D assemblage. Lyons begins each work with research and close observation using drawing to investigate his surroundings and to reexamine artworks of cultural and historical significance. His work is concerned with the structuring of contemporary life – spatially, politically and socially.
Image: Michael Lyons, The School of Athens, 2021
Thursday 6 January – Saturday 29 January 2022
Chancery Lane
Dublin 8
Telephone: +353 1 475 9514
Opening hours / start times:
Tuesday to Saturday 11am – 5pm
Admission / price: Free