Merlin James: Window
Saturday 4 September – Saturday 9 October 2021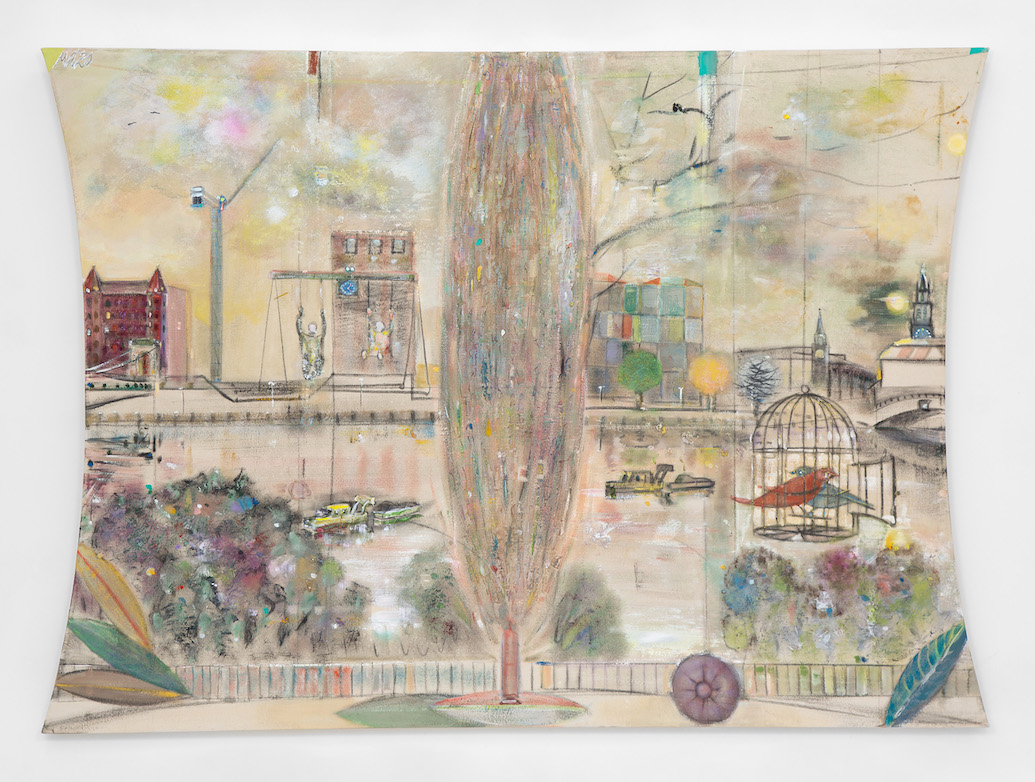 Kerlin Galley are delighted to announce Window, an exhibition of recent paintings by Merlin James.
Window comprises of works completed over the last three years, made at James's studio near the river Clyde in Glasgow. In these paintings James refers to the view of the river, but also to the surrounding buildings and the more interior life of their occupants. While some of the works seem to approach total abstraction, others are very specific in their representation. This exhibition will coincide with a dedicated room of paintings in the survey of contemporary painting, 'Mixing It Up: Painting Today' at the Hayward Gallery, London (9 September – 12 December) and the presentation of a pair of significant paintings titled 'Day' and 'Night' at Art Basel (23-26 September).
Selected exhibitions include Hayward Gallery, London, UK (2021); Leeds Art Gallery, UK (2019) travelling to The Levinsky Gallery, University of Plymouth, UK (2020); A-M-G5, Glasgow, UK (2018); OCT Boxes Museum, Shunde & OCT Art and Design Gallery, Shenzhen, China (both 2018); Drill Hall Gallery, Australian National University, Canberra, Australia (2018); CCA Glasgow (2016); Kunstverein Freiburg, Germany (2014); Parasol Unit, London; KW Institute for Contemporary Art, Berlin (both 2013); and Douglas Hyde Gallery, Dublin (2012, 2015). In 2007, James represented Wales at the 52nd Venice Biennale.
James is represented in the following public collections; TATE, London; Dallas Museum of Art, Dallas; Sifang Art Museum, Nanjing, China; National Museum of Wales, Cardiff and OCT Boxes Art Museum, Shunde, China.
Image: Merlin James, The Window, 2020, acrylic and mixed materials, 151.1 x 208.9 cm / 59.5 x 82.25 in
Saturday 4 September – Saturday 9 October 2021
Anne's Lane
South Anne Street, Dublin 2
Telephone: +3531 670 9093
Opening hours / start times:
Monday 10:00 - 17:45
Tuesday 10:00 - 17:45
Wednesday 10:00 - 17:45
Thursday 10:00 - 17:45
Friday 10:00 - 17:45
Saturday 11:00 - 16:30
Admission / price: Free