Maurice Hobson: Faces Caught in Time
Friday 3 August – Friday 31 August 2018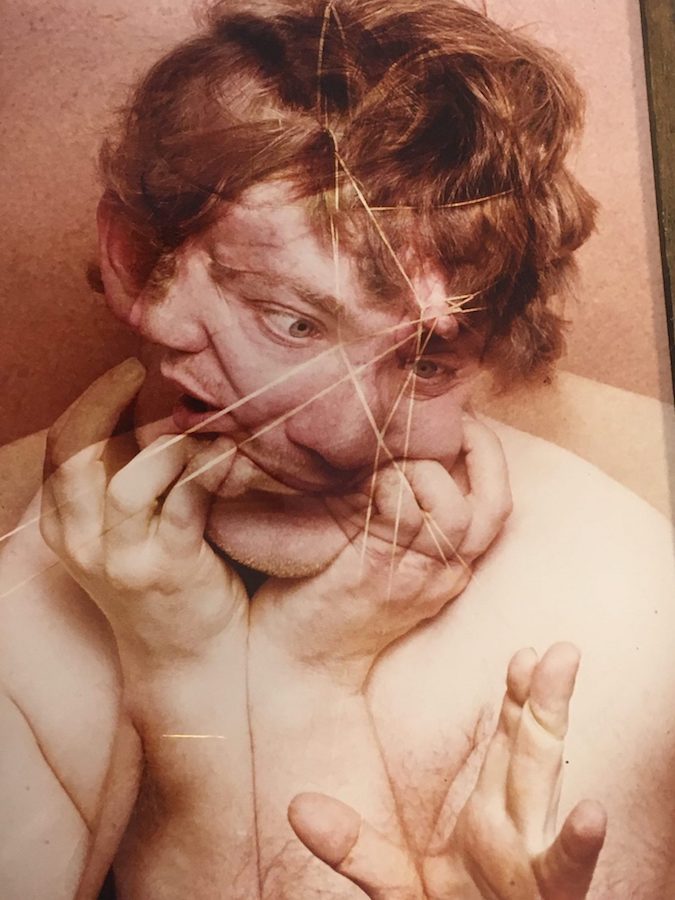 The Atypical Gallery is pleased to present Faces Caught in Time: A posthumous snapshot of the life and work of Maurice Hobson. A series of compelling, unapologetically disturbing self-portraits, Maurice's work is an uncomfortable reminder of the human casualties of ideological violence.
Born in Caledon, Co. Tyrone in 1957, Maurice was injured in a bomb blast in Dungannon in 1975 and sadly died aged just 30 years old in 1987.
In the photographs on show in this exhibition, Maurice has created a series of manipulated self-images so immediately challenging that they can be difficult to spend time with. However, once the compulsion to look away is overcome, the viewer finds a rare delicacy, beauty and raw emotion behind the layers of distortion.
Speaking shortly before his death, Maurice described the impact of the bomb blast on his artistic practice:
"On 22nd of September 1975, I was on my way to school … after leaving the school bus we were evacuated … within ten minutes I was fighting for my life after being critically injured in a massive bomb-blast. Metal slashed through my face, broke my jaws, damaged my left eye, fractured my skull."
"After awakening from unconsciousness, two weeks later, I had to deal with completely new circumstances. This overshadowed and influenced my life ever since as can be seen clearly in my self-portraits."
Faces Caught in Time: A posthumous snapshot of the life and work of Maurice Hobson will be displayed at the Atypical Gallery, Royal Avenue, Belfast until August 31st 2018. Some viewers may find the images in this exhibition distressing.
Atypical Gallery would like to thank the Hobson Family for their generosity and support in the creation of this exhibition.
For further information or to request group tours, BSL interpretation, touch tours, audio description, or to discuss any other access requirements, please contact paula@universityofatypical.org or call 028 90239450
Friday 3 August – Friday 31 August 2018
University of Atypical
109 - 113 Royal Avenue
Belfast BT1 1FF
Telephone: +44 9023 9450
Opening hours / start times:
Tuesday 11:00 - 15:00
Wednesday 11:00 - 15:00
Thursday 11:00 - 15:00
Friday 11:00 - 15:00
Admission / price: Free