Mary A. FitzGerald: Certain Distance
Friday 7 May – Thursday 27 May 2010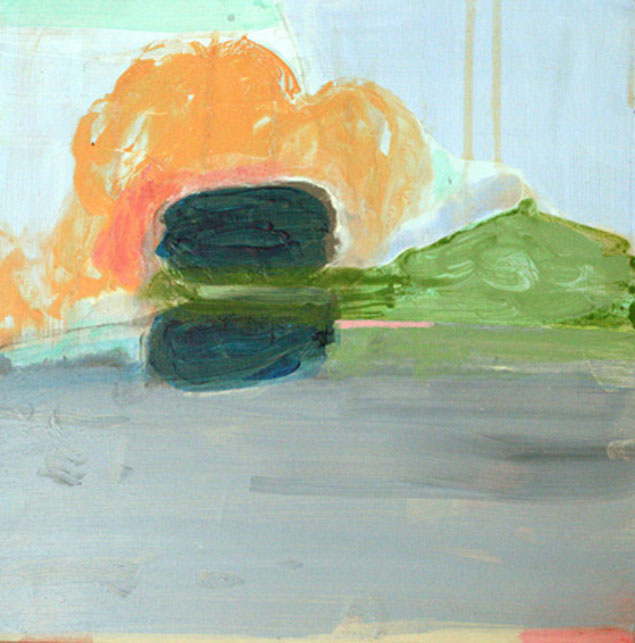 Certain Distance is an exhibition of new paintings by Mary A. Fitzgerald. Mary has previously had solo shows at The Original Print Gallery and The Lemonstreet Gallery. She has also collaborated with Marc Reilly on 'Invisible' and 'Here and There'. She has also been regularly selected for The R.H.A. Annual exhibition and Eigse, Carlow. She has had a solo print show 'New Work' in Graphic Hus, Stockholm, Sweden, and has been selected for the Biennial International Print, Centre Contemporary Print, Connecticut, USA, the Fifth International Biennale de Gravure, Liege, Belgium and the National Arts Club, and Gallery of Graphic Art, New York for an exhibition of Contemporary Irish printmakers, New York Print Week.
Artist's statement:
The new work for 'Certain Distance', was made during the residency at Independent Studio Artist on Eustace Street, Dublin. Fitzgerald works mainly with acrylic on gesso boards or stretched paper, creating works with foundations in the narrative but with the gesture of the sensory abstract. This work is grounded in the experience of daily observing and remembering.
The experience of looking is not only based on what you see with your eyes – the immediate sensation of something – but also how personal history, individual understanding and internal thought process alter what is perceived. These paintings create suggestions of place and object, but also incorporate private sensation and experience. Her iconography originates in the everyday, an eclectic gathering of images, daily observations and random things seen.
Image: Mary A. FitzGerald: Rumble, Rumble, acrylic on gesso board, 30 x 30cm
Friday 7 May – Thursday 27 May 2010
6 Merrion Square
Dublin 2
Telephone: +353 87 6478423
Opening hours / start times:
Tuesday 11:00 - 18:00
Wednesday 11:00 - 18:00
Thursday 11:00 - 18:00
Friday 11:00 - 18:00
Saturday 12:00 - 17:00
Admission / price: Free