Martin Healy: Terrain
Monday 13 July – Sunday 26 July 2015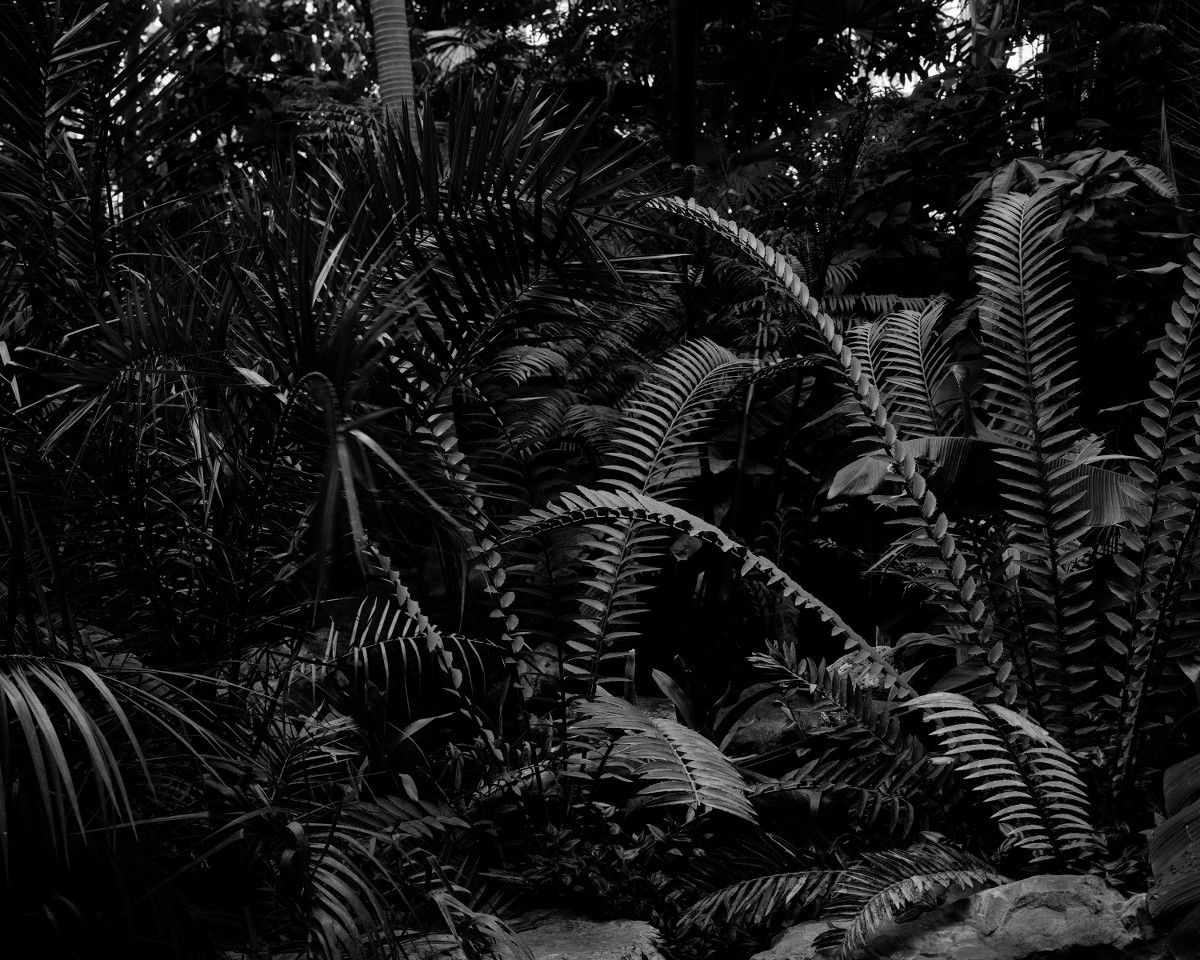 Presented by Galway International Arts Festival & Galway Arts Centre
Martin Healy works primarily with the mediums of film and photography. His work references the alternate histories and speculative futures described in late 19th and early 20th century science fiction which in many ways have prefigured the current realities of environmental crisis and the depletion of resources.
Terrain, Healy's first solo exhibition in Galway, explores the systems created to frame the natural world and the exhibition is formulated around a new film work Harvest, which was shot on location at the National Botanic Gardens, Dublin. The film blurs the boundary between fiction and documentary as an unidentified protagonist methodically waters the plants while diligently recording the sound they make – 'having built a technology to unearth the earth's imperceptible sounds' – DW. The film explores our tenuous relationship with nature and speculates on how that relationship may fundamentally be altered forever in the near future.
Dr. Dr. Dara Waldron, Lecturer in Critical and Contextual Studies in Limerick School of Art & Design has written a new text for Terrain which will be available at the exhibition. Waldron, who has previously written on Healy's work, says of Harvest –
'….the sumptuous beauty of the landscape heralds, at the same time, a suspicion that the land has been exhausted of life, evacuated of its people. Harvest cultivates a similar sense of unease — the premonition of today's eco-political concerns Healy sources in early science fiction — around a point in time when plant life has become, among other things, a rare commodity; something to be fed and watered in the hope of revealing the essence of the natural world.' – Dara Waldron, 'Earth, Speak to me…'
The film will be shown with a series of photographs taken at the National Botanic Gardens alongside Healy's 2011 film Fugue, which was shot in the Garden City of Tapiola, Finland. Drawn from research into Bellamy's utopian novel 'Looking Backward', and the influence it had on the development of garden cities, Fugue considers a tangible manifestation of the future Bellamy envisioned in the late 1800's. 
Born in London, Healy grew up in Galway and then went on to receive a BA and MA from Crawford College of Art & Design. He is currently based in Dublin and also lectures in Limerick School of Art and Design.
Recent solo exhibitions include Aether at Oonagh Young Gallery (2014), The Inhabitant at Temple Bar Gallery & Studios, curated by Mary Cremin (2011) and Facsimile at Lismore Castle Arts, St Carthage Hall (2011). Healy has most recently exhibited in Cosmic Dust, a group exhibition curated by Emma Lucy O'Brien in VISUAL Centre for Contemporary Art, Carlow (2015).
Monday 13 July – Sunday 26 July 2015
47 Dominick Street
Galway
Telephone: + 353 91 565 886
Opening hours / start times:
Monday 10:00 - 17:30
Tuesday 10:00 - 17:30
Wednesday 10:00 - 17:30
Thursday 10:00 - 17:30
Friday 10:00 - 17:00
Saturday 10:00 - 14:00
Admission / price: Free