Mark Harmon and Aoife O'Connor : ODG: Kingdom of Dust
Monday 1 April – Sunday 28 April 2019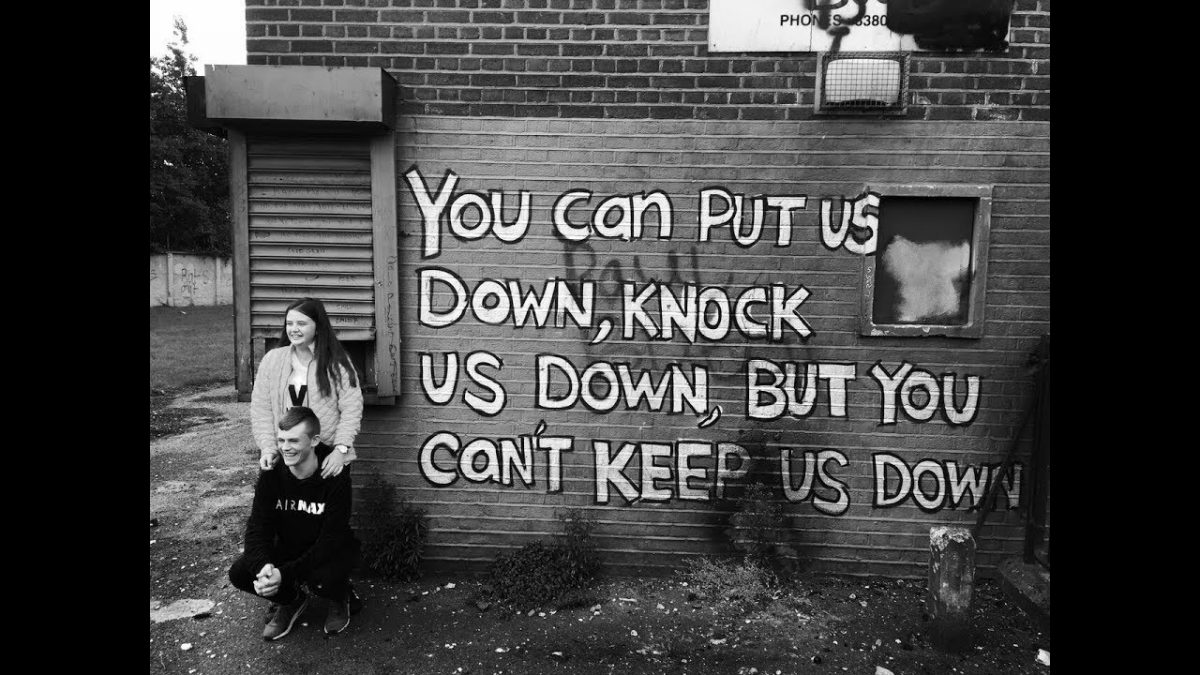 Visit this temporary exhibition by young artists Mark Harmon and Aoife O'Connor which celebrates the community of O'Devaney Gardens (ODG) in Dublin 7. The exhibition features photographs and video capturing the flat complex in its final days, juxtaposed with portraits of former and local residents. A series of interviews with residents discuss the portrayal of O'Devaney Gardens in the media, their hopes for the future and their memories of ODG as a vibrant community. Through this exhibition the artists wanted to show, in their words, that 'ODG' wasn't a 'bad' place to grow up. The exhibition is supported by the MOST Garda Youth Diversion Project and artist Shireen Shortt. A special talk with the artists will take place on Monday 15th April at the Museum, see separate listing for more information.
Special Talk: ODG Kingdom of Dust • Monday 15 April, 11am – 1pm • Booking required
Aimed at those working with young people outside of and within the formal education sector, this event features young artists Mark Harmon and Aoife O'Connor discussing their processes and work in creating the film and photographs for the photodocumentary ODG: Kingdom of Dust. Sarah-Louise Linnie and Tom Adams, youth workers with the MOST project, will also speak about the challenges and benefits of creating this project and provide advice for those interested in working in a similar way with young people. Admission free but booking required.
Monday 1 April – Sunday 28 April 2019
Collins Barracks
Benburb Street, Dublin 7
Telephone: +353 1 6777444
Opening hours / start times:
Monday 13:00 - 17:00
Tuesday 10:00 - 17:00
Wednesday 10:00 - 17:00
Thursday 10:00 - 17:00
Friday 10:00 - 17:00
Saturday 10:00 - 17:00
Sunday 13:00 - 17:00
Admission / price: Free