Mark Curran: The Market
Saturday 24 August – Tuesday 1 October 2013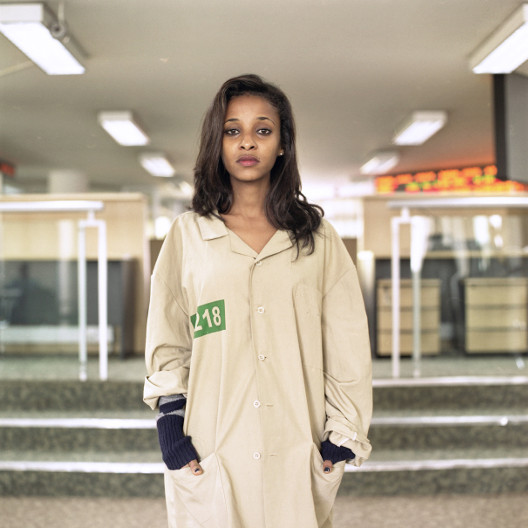 Opening Reception Friday 23 August at 6:30pm • Curated by Helen Carey
…what people don't understand… is that what happens in the market is pivotal to their lives… not on the periphery, but slap, bang, in the middle… – From telephone conversation with Trader (name withheld), Dealing Room, Investment Bank, London, February 2013)
Literally and metaphorically, the sphere where our futures are speculated upon – this is what Mark Curran's challenging new project THE MARKET sets out to make visible. In the evolutionary aftermath of the global economic collapse, how do the global stock and commodity markets function beyond the iconography of the sites of the trading floor. Continuing a cycle of long-term projects focused on the predatory impact of global capital, Curran explores these sites and beyond to try and elaborate an understanding of what is deciding our futures.
For this ambitious undertaking, Irish-born artist Curran contacted specific stock and commodity exchanges around the globe. Negotiating access to these international exchanges took on average over 18 months, and indeed are ongoing in some countries. For the installation in Ireland's Gallery of Photography, Curran exhibits photographs, film, artefactual materials, sound and verbal testimonies. The installation includes work made in the Irish Stock Exchange in Dublin; the financial centres of Canary Wharf and The City, London; the Deutsche Borse in Frankfurt, and in the recently established Ethiopian Commodity Exchange in Addis Abeba, the youngest exchange in the world.
Curran focusses on the individuals who labour within the heart of global capitalism, underlining the human stories at the centre of this most complex of functions. It therefore lends particular resonance to the centenary events marking the 1913 Lockout, which marked the streets of Dublin at the time, but left deep scars on a newly emerging Republic. The implicit critical resonance associated with this event of exclusion, omission and invisibility regarding labour and its defining relationship to capital remaining ever pertinent, ever urgent. Joining together with CCA Derry Londonderry, Belfast Exposed, Temple Bar Studios & Gallery and Limerick City Gallery of Art, this exhibition in Gallery of Photography shows how contemporary art is concerned with how unknowingly people work and live, within systems that govern the detail of life.
The project is curated by Helen Carey, Director Limerick City Gallery of Art, and supported through Projects Funding from the Arts Council of Ireland, Faculty of Film, Art and Creative Technologies, Institute of Art, Design and Technology (IADT) in addition to support from Department of Foreign Affairs, Government of Ireland, and Dublin City Council. The project is partnered by Gallery of Photography, Dublin, Belfast Exposed Photography, Limerick City Gallery of Art, Arts Council of Northern Ireland and CCA Derry-Londonderry. Installation sound design by Ken Curran. The help and advice from the Department of Foreign Affairs, Dublin, the Embassy of Ireland in Ethiopia, the Embassy of Ireland in Germany, the Embassy of Ireland in Great Britain and the Ethiopian Embassy in Ireland and the Irish Stock Exchange as well as the time and engagement of all those individuals who have participated is gratefully acknowledged.
Image: Mark Curran: Bethlehem, Trader, Ethiopian Commodity Exchange (ECX), © Mark Curran
Saturday 24 August – Tuesday 1 October 2013
Meeting House Square
Temple Bar, Dublin 2
Telephone: +353 1 6714654
Opening hours / start times:
Tuesday - Saturday 11am - 5pm. Mondays by appointment for education, artists archiving and training. Closed Sundays
Admission / price: Free