Mark Clare: I Believe In You
Saturday 13 September – Saturday 1 November 2014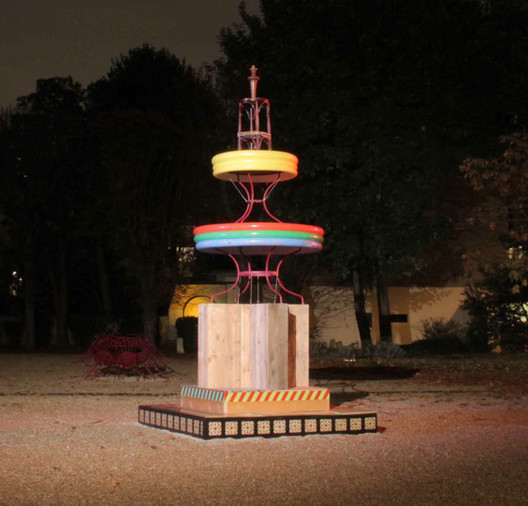 Opening Reception Friday 12 September at 6 pm
I Believe In You by Mark Clare, offers new insights into the work of Mark Clare, an artist who is gaining a deserved reputation nationally and internationally. In his role as a creative public agent, Clare seeks to engage with, and highlight unresolved incongruities within our societies.
The exhibition takes its title from one of four new works created for the Crawford Art Gallery which also features a number of key works from the last five years of Mark Clare's practice.
'I Believe in You' consists of four large helium balloons displaying the title, which invoke a support or critique commentary for the both concepts of the individual and the institution. Another major installation sees the space of the upper gallery being consumed by the installation Monoculture which in turn reflects society being consumed by the blandness of globalisation. The video Quickness can be seen as a reaction to the above mentioned works alluding to the anxiety and its fraught relationship with speed that is endemic today.
In agitating the viewer's social conscience his visual interpretations of the politics of globalization, society and public spaces offer the viewer pathways to reflect and engage in scrutinizing cultural misnomers. A publication will accompany the exhibition.
Saturday 13 September – Saturday 1 November 2014
Emmet Place, Cork
Telephone: +353 21 4805042
Opening hours / start times:
Monday 10:00 - 17:00
Tuesday 10:00 - 17:00
Wednesday 10:00 - 17:00
Thursday 10:00 - 20:00
Friday 10:00 - 17:00
Saturday 10:00 - 17:00
Admission / price: Free