Marie Hanlon: Water – More or Less
Monday 18 October – Tuesday 21 December 2021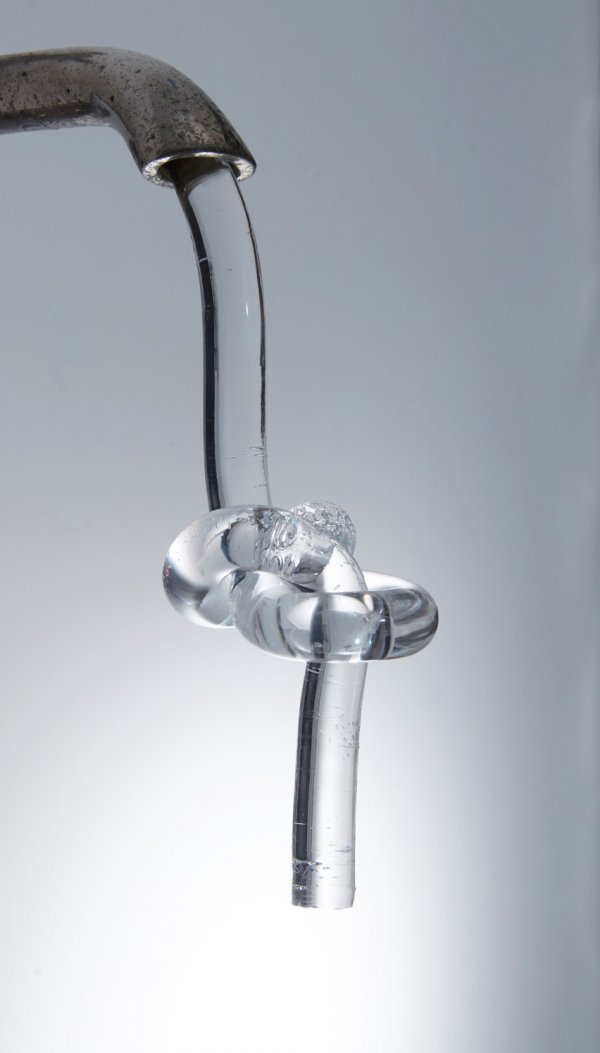 ――― In venue ―――
Water is essential to life but are we paying attention to the changing conditions which now threaten it?
Marie Hanlon's exhibition at The Lab comprises six installation works each addressing an aspect of water stress: flooding, drought, desalination, industrial contamination, seasonal shortages and the unappealing realities of water treatment.
Launch Reception with the artist Oct 28th, 6pm – 8pm but please check website for update on Covid restrictions closer to the time as we await government guidelines!
With world population predicted to reach 9.7 billion by mid-century, demands on water may surpass available supply. Earth's water is finite, it is unevenly distributed and unequally shared. Radioactive contamination from fracking is reducing water reserves; climate change is bringing extremes of flooding and drought and nature's water cycle is under pressure – yet we remain unperturbed about water.
The  central installation in the exhibition When Water Becomes Explosive draws attention to processes of fossil fuel extraction where water at high pressure is used to explode rock deep in the earth. The artwork's nine-squared structure is appropriated from an American ball game called '9 Square in the Air'. Vertical and horizontal tubes reference extractive drilling and the artwork highlights the dominance of the oil industry, especially in America. Oil is prized while water is rendered toxic; but might the value of these substances reverse over time?
Water Table  presents seven water tanks with levels in each ranging from full at one end to empty at the other. The piece addresses fluctuations in rainfall experienced across the globe. An accompanying soundwork by composer Rhona Clarke generates aural images; heavy rainfall reduces to a trickle, followed by evocations of dry, parched, waterless places.
Cut Off is an installation of taps with knotted plexiglass flows. This work alludes to the precarious condition of domestic water supply in Ireland. We are now experiencing longer summer droughts, our infrastructure is outdated and our population is increasing – domestic water is under pressure.
Other works in the exhibition deal with flooding and water treatment, with recycled wastewater a future possibility in Ireland. In the upper gallery a research piece on desalination is combined with a small artwork in the form of a silver bullet with a capsule of desalinated water from the Irish Sea.
The LAB Gallery provides a platform for contemporary artists based in Ireland at critical points in the development of their practice. Though perhaps best known for our support for emerging artists, the LAB is also a space where more established artists present new developments in their work. This major solo show, responding to Water as a specific line of enquiry, presents a significant departure for the artist who is better known as a painter. Visitors to the LAB will note the painterly sensibilities which have informed the installation and sculptural works.
Curated by Sheena Barrett, the exhibition opens at The LAB Gallery, Foley St from 18th October.
Monday 18 October – Tuesday 21 December 2021
Foley Street
Dublin 1
Telephone: +353 1 222 7850
Opening hours / start times:
Monday to Friday 10:00am – 6:00pm. We are currently closed at the weekend. Bookings are not necessary.
Admission / price: Free