Marie Hanlon: Off Centre
Friday 9 September – Friday 4 November 2016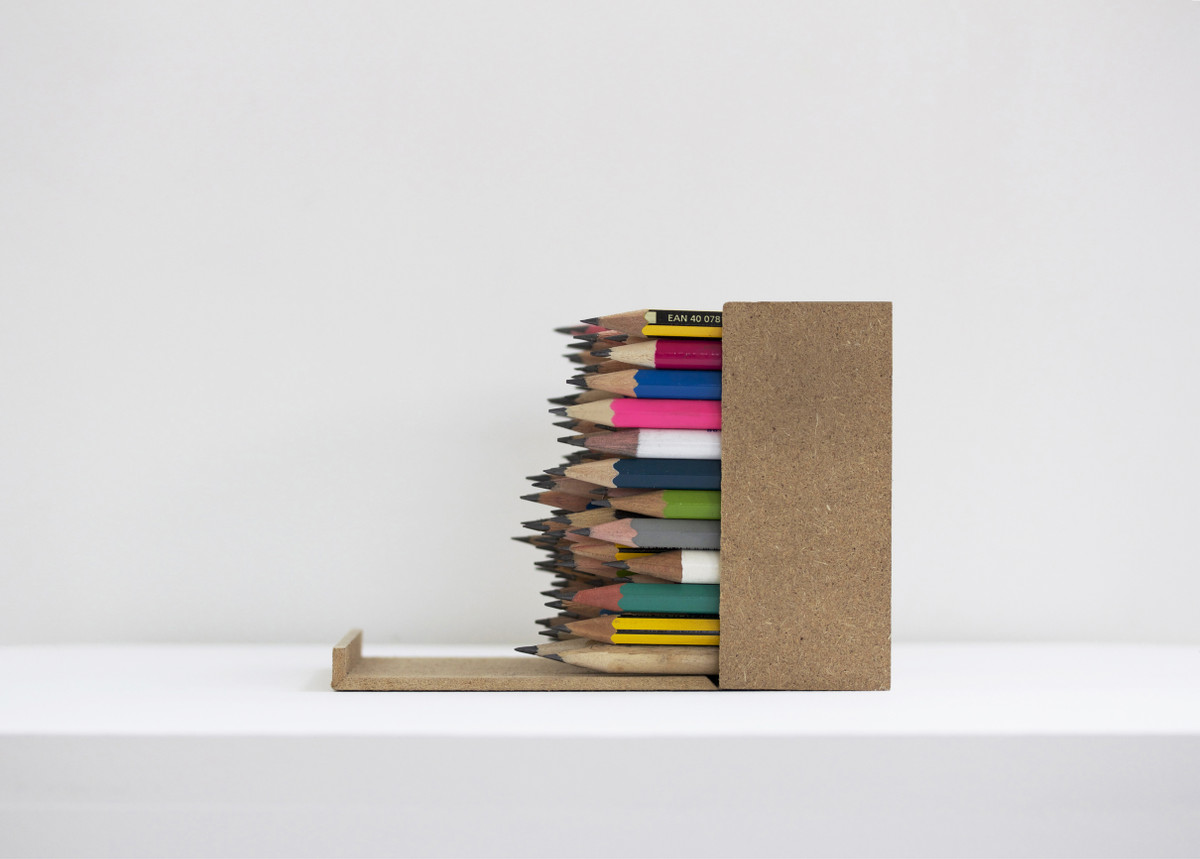 Off Centre is a solo exhibition by Marie Hanlon at Droichead Arts Centre. It comprises nine new 3D works, a moving image piece and a wall drawing.This exhibition marks a new departure for Marie Hanlon, here using glass, wood, plastic and found objects. The source for the new work is Cornerspace – a moving image piece made in 2014 but re-edited for this exhibition.
The underlying ideas relate to the convergence of reality and fiction and the way in which context acts as an influence on perception. Off Centre is concerned with suggestion, spatial illusion and form – an edge may become a line or a line appear as an edge. Associations are proposed, then skewed, scale is distorted and reality mixed with fiction The viewer is required to draw close, to engage with the transformation of ordinary things, finding in the familiar that which is playful and intriguing.
Sound for the moving image work Cornerspace by composer Rhona Clarke.
Friday 9 September – Friday 4 November 2016
Stockwell Street
Drogheda
County Louth
Telephone: +353 41 9833946
Admission / price: As per event
Consult website for events, dates and times.