Marie Farrington: In Good Faith they Waited for Gravity
Saturday 20 June – Saturday 18 July 2015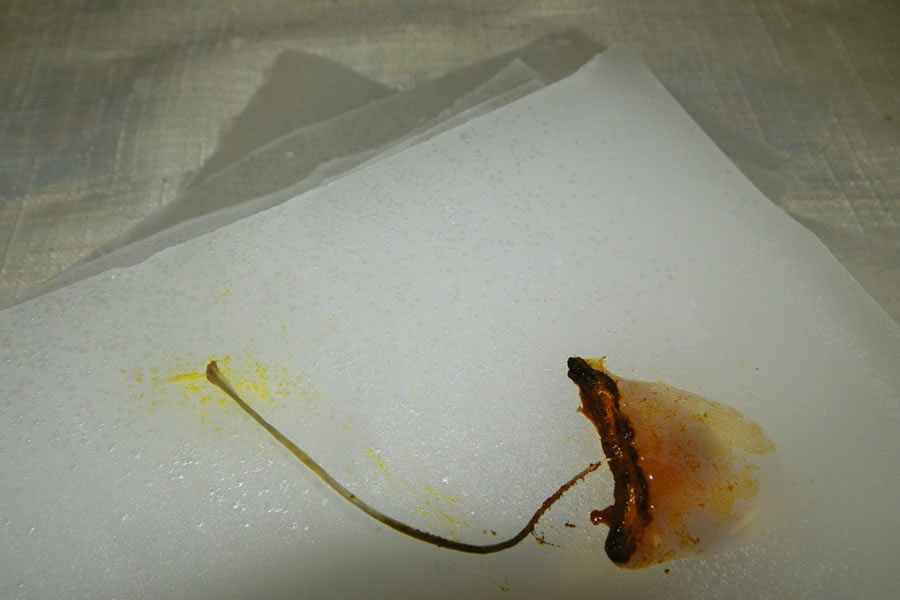 Marie Farrington's sculptures trace the intimate intersections between history, knowledge and the act of making through an exploration of the subtle forces and entropies contained within materials. In good faith they waited for gravity presents a series of new works that act as delicate testing grounds within which ideas of convention and purpose may be considered, lending agency to invisible forces and revealing the tiny occurrences that unfold within the life of each object. While reflecting on the traditional subject matter of art history, the works included in the exhibition consider how materials may become imbued with value and meaning through time spent in contact with human processes. Each sculpture acts in conversation with the historical trajectories that have birthed it, drifting between its current, provisional form and the future existence it relentlessly suggests.
Marie Farrington was the recipient of the 2014 RUA RED Graduate Award and bursary.
Marie Farrington (b. 1990) studied in DIT (BA, 2013) and NCAD (PDE, 2014; MA, 2015). She was the recipient of the 2014 RUA RED Graduate Award and bursary.
Recent exhibitions include Periodical Review #4, Pallas Projects/Studios; COE 14, Claremorris, curated by Michelle Cotton; Stone Soup, Limerick, curated by Basic Space; A Subtle Matter, Catalyst Arts Belfast, curated by Amy Brooks; Origins, Lismore Castle Arts, curated by Eamonn Maxwell; The Producers, Dublin, curated by Vaari Claffey.
Marie was the recipient of the 2014/15 Visual Culture Postgraduate Scholarship at NCAD, the 2013 DIT Student Academic Excellence Award and the Best Undergraduate Thesis (Fine Art). She completed a residency at IMMA in January 2013 as part of Basic Space Press, was selected by ELIA to represent Ireland in the 2013 NEU/NOW Festival and was recently awarded the Firestation Artist Studios' Sculpture Workshop Award and Bursary (2015).
mariefarrington.com • @MarieFarrington
Saturday 20 June – Saturday 18 July 2015
South Dublin Arts Centre
Tallaght, Dublin 24
Telephone: +353 1 451 5860
Opening hours / start times:
Monday 10:00 - 18:00
Tuesday 10:00 - 18:00
Wednesday 10:00 - 18:00
Thursday 10:00 - 18:00
Friday 10:00 - 18:00
Saturday 10:00 - 18:00
Admission / price: Free