Marie Brett: Day of the Straws
Sunday 21 June – Saturday 19 December 2020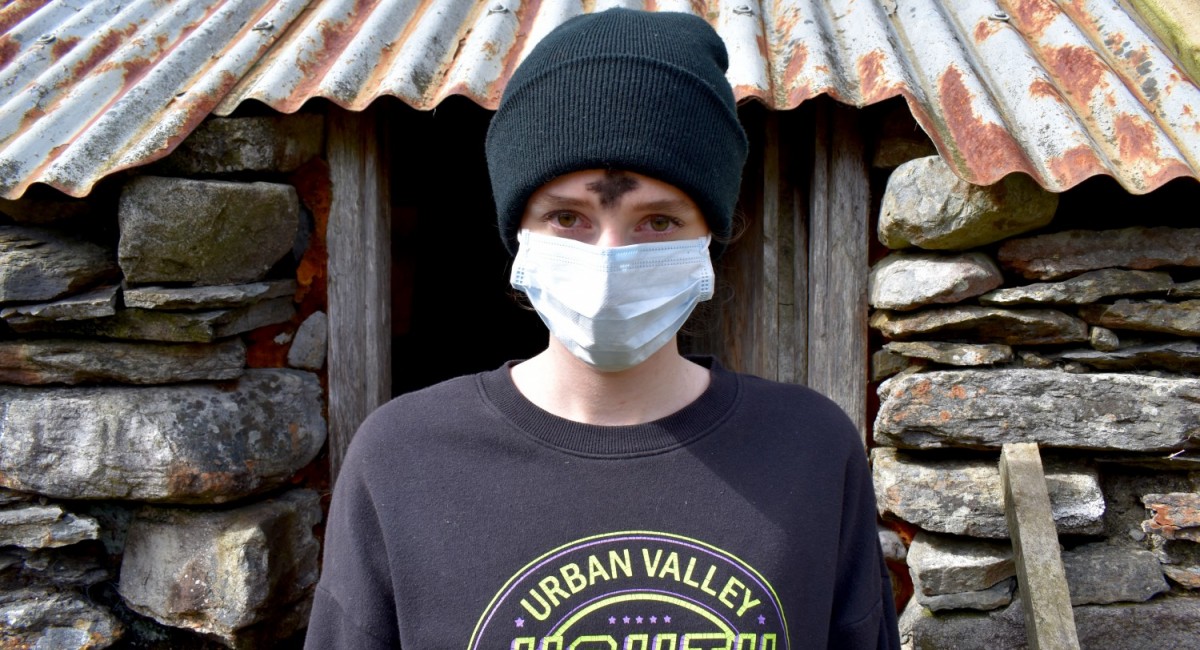 ――― Viewable online ―――
The artist Marie Brett is developing the project 'Day of the Straws', which examines how social history surrounding the 1832 Cholera epidemic relates to modern-day Covid-19. 'Day of the Straws' explores events that, while distant in time, seem to share similar features, including supernatural phenomena and fake news. The project is created in collaboration with writer Katie Holly and made in dialogue with community historians, healers, fortune tellers and other interested people. The resulting work includes film, text, sound and image. The project, in all or some of its forms, is presented online via Cork Midsummer Festival and at Sirius Arts Centre throughout 2020.
Viewable here from noon on 21 June 2020.
Day of the Straws
The Day of the Straws were a series of events that took place during Ireland's 1830's Cholera epidemic between 9 and 15 June 1832. These events involved folk cure, protective charms and social ritual that spread throughout the island starting in Charleville, County Cork.
The earliest report of the mass hysteria which was sent to Dublin Castle came from Major General G H Barry, Ballyclough House, County Cork. He stated that the Virgin Mary appeared in Charleville church, leaving certain ashes, which she warned were the only protection against Cholera. These were to be delivered to four houses, and then these four householders were to proceed to four more homes, and so on, to spread the message. By the following Tuesday evening, the messengers had reached the borders of Ulster. The message changed on its northerly progression: ashes, turf and stones were used in the east, while straws were used further west.
Objectives
'Day of the Straws' aims to build on 'Cultural Lore', a residency that Marie Brett had with Cork Midsummer Festival as part of Creative Enquiry – Arts and Older People, a programme initiated by Cork City Council that explored how people access the arts as they age, held during 2019. 'Day of the Straws' also aims to relate to the Covid-19 experience at a global and local level, gathering people's response to the pandemic in relation to the themes of 'Cultural Lore'. These themes include 'Older person's voice'; 'Body: medicine, cures, prevention'; 'Home: cooking, tools, pests'; 'Mind: the supernatural, magic, telepathy, mediumship'; Land: nature, animals, spirits, weather, almanac'; 'Rite, ritual, custom'. 
Participation
Get involved with 'Day of the Straws': the team behind the project is seeking video clips, photos, poems, stories and songs that link to the project's themes. Get in touch with kath@corkmidsummer.com to share any thoughts or items.
Presentation
Cork Midsummer Festival, from 21 June 2020: piece available to experience through the website and social media channels
Sirius Arts Centre, Culture Night, 18 September 2020: event
Sirius Arts Centre, Samhain, 31 October 2020: event
'Day of the Straws' is commissioned by Cork Midsummer Festival, in partnership with Sirius Arts Centre. 'Day of the Straws' is part of BE PART, a project supported by Creative Europe, and is also funded by Cork County Council and The Arts Council.
Image: Teenage girl wearing a face cover, undisclosed location, County Cork, 2020; from Marie Brett: Day of the Straws
Sunday 21 June – Saturday 19 December 2020
The Old Yacht Club
Cobh, Co. Cork
Telephone: +353 21 481 3790
Opening hours / start times:
Wednesday – Saturday, 11:00 – 16:00
Admission / price: Free