Maria Fusco: We are no longer needed by what we created
Saturday 23 January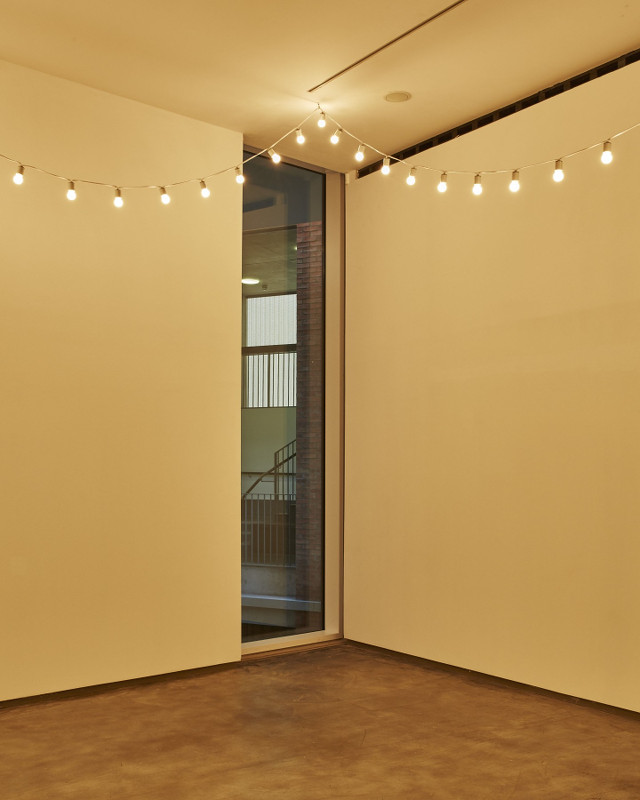 To mark the close of This Place, we are delighted to be presenting a newly commissioned text by writer Maria Fusco, developed in response to the work of Felix Gonzalez-Torres.
We are no longer needed by what we created is a prose poem that takes as its starting point ideas surrounding materiality and seriality that resonate deeply with Gonzalez-Torres's practice.
From 6-7pm on Saturday 23 January, under the light of"Untitled" (Arena) in our Tall Gallery, Fusco will make a performative reading of this new work, followed by a conversation about her experimental methods and interdisciplinary writing practice. We will also be publishing a limited run of 100 copies of the work to be distributed over the last weekend of the exhibition.
---
Fusco is a Belfast-born writer working across fiction, criticism and theory. Her latest work, Master Rock, is a repertoire for a mountain, commissioned by Artangel and BBC Radio 4. She contributes to international publications and her work is translated into ten languages. Latest books include: With A Bao A Qu Reading When Attitudes Become Form (Los Angeles/Vancouver: New Documents, 2013), and The Mechanical Copula (Berlin/New York: Sternberg Press, 2011). She is founder of The Happy Hypocrite, a journal for and about experimental writing, is a Reader at University of Edinburgh and was Director of Art Writing at Goldsmiths, University of London.
---
"Maria Fusco has emerged as one of the most distinctive voices in contemporary writing in the UK." Artangel
"Maria is creating a vanguard in the relationship between language and visual arts that is undoubtedly of significance, and suffused with humour, absurdity and a serious playfulness." Kit Hammonds
Image: Photograph: "Untitled" (Arena), 1993. Light bulbs, porcelain light sockets, dimmer switch and extension cords © The Felix Gonzalez-Torres Foundation, courtesy of Andrea Rosen Gallery, New York. Photograph by Simon Mills
Saturday 23 January
10 Exchange Street West
Belfast BT1 2NJ
Telephone: +44 28 9023 5053
Admission / price: As per event