Marcel Vidal: Stuck on dawn
Saturday 17 July – Thursday 26 August 2021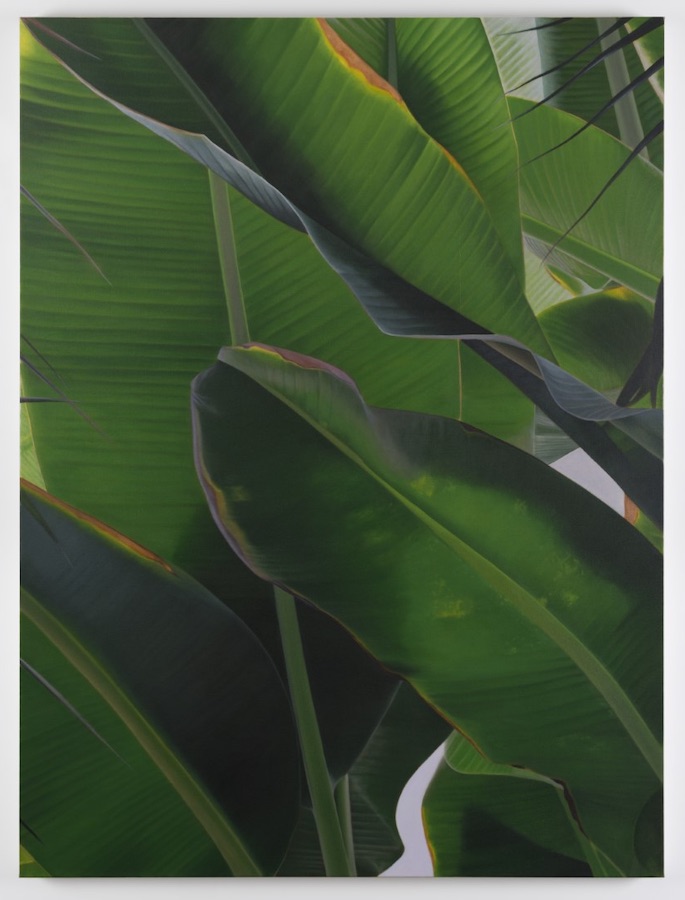 We are delighted to announce Stuck on dawn, Marcel Vidal's first solo exhibition at Kerlin Gallery.
Quietly disarming and unsettling us with an ominous beauty, Vidal's paintings are marked by their controlled brushwork, layering oil on linen with delicacy and precision. They are refined and restrained, incarnating brightly lit fragments of photographs or digital images: unidentified figures seem caught by flashbulbs, and hold their arms in defensive barriers; glossy foliage catches the light before retreating into darkness. Vidal's minimal compositions are severely cropped to reveal only a sliver of their subject, using ambiguity to frustrate interpretation, all while inviting our curiosity.
Recent solo exhibitions include: Everybody Knows, with Paul Hallahan, The Complex, Dublin, (2020); SILVERFISH, The Dock Arts, Carrick on Shannon (2018); Donut, Temple Bar Gallery + Studios, Dublin (2017/2018); #untitled, Basic Space, Dublin (2013); Selected group exhibitions include, Hennessy Craig Award, Royal Hibernian Academy, Ireland (2019); Zurich Portrait Prize, National Gallery of Ireland (2019); Too Much Sugar, Drawing & Installation Station, TBG+S, Ireland (2019); Syntonic State, Tulca, Galway (2018); Hannah Fitz/Áine McBride/Daniel Rios Rodriguez/Marcel Vidal, Kerlin Gallery, Dublin (2017) and MOON FARK, Jason Dunne / Marcel Vidal / David Eager Maher, RAKE, Norway (2014).
Vidal is a recipient of The Hennessy Craig Award for painting at The Royal Hibernian Academy (2019), Arts Council of Ireland Next Generation Award (2019) and The Golden Fleece Main Award for Visual Art (2019).
Image: Marcel Vidal, Banana VI, 2021, oil on linen, 160 x 120 cm / 63 x 47.2 in
Saturday 17 July – Thursday 26 August 2021
Anne's Lane
South Anne Street, Dublin 2
Telephone: +3531 670 9093
Opening hours / start times:
Monday 10:00 - 17:45
Tuesday 10:00 - 17:45
Wednesday 10:00 - 17:45
Thursday 10:00 - 17:45
Friday 10:00 - 17:45
Saturday 11:00 - 16:30
Admission / price: Free