Mantas Poderys: Studies of the Masters
Friday 10 December – Saturday 18 December 2021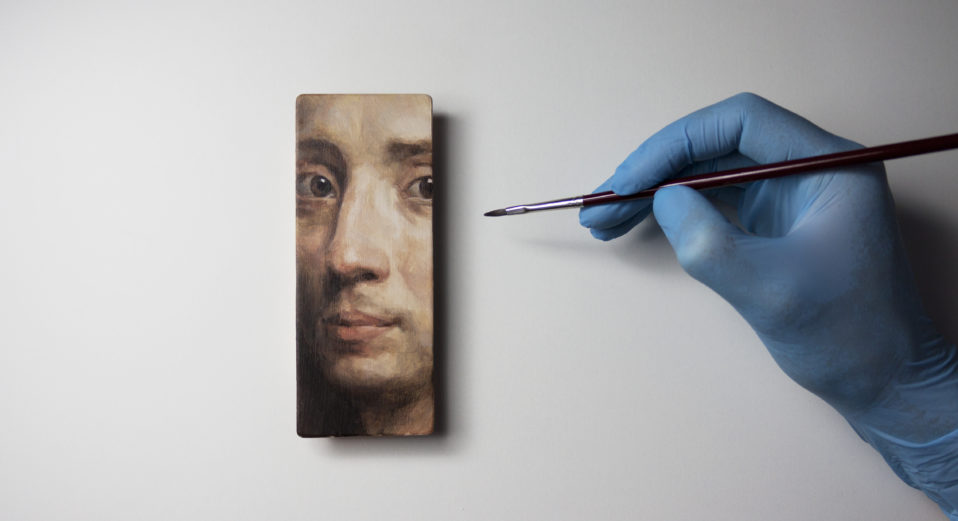 "I created these master studies in the hope of interpreting and connecting to past works of world-renowned artists. Each one of the original paintings inspired an emotional response for me. These studies allow me to explore their magic and investigate what elements are needed to make great art."
The show features small portrait and figurative studies of works by painters like Anders Zorn, John Singer Sargent and Casey Baugh among others.
Mantas Poderys is a fine artist and a portrait painter. Born in Lithuania, Mantas moved to Donegal as a young teenager.
Since graduating from NCAD, Dublin, he has been traveling and creating work throughout Europe, which led him to rediscover his love of portraiture. Recently Mantas's artwork has been acquired for the collection of Arts Council of Northern Ireland, he has won the KPMG Young Artist of the Year Award at the RUA, Belfast and the Prince of Wales Award for portrait drawing at the Royal Society of Portrait Painters annual exhibition in London 2021.
Mantas is currently an artist-in-residence in the RCC, Letterkenny.
Additionally, the portrait of 'Sara' is displayed in the upper foyer at RCC until 18th of December. This portrait was shortlisted for Jackson's Painting Prize and Royal Hibernian Academy (RHA, Dublin) shows.
Friday 10 December – Saturday 18 December 2021
Port Road, Letterkenny
Co. Donegal
Telephone: +353 74 912 9186
Opening hours / start times:
Monday closed • Tuesday 11:00 - 17:00 • Wednesday 11:00 - 17:00 • Thursday 11:00 - 20:00 • Friday 11:00 - 17:00 • Saturday 13:00 - 17:00 • Sunday closed Admission is free
Admission / price: Free