Maeve Clancy: The Moon Belongs to Everyone
Monday 16 October – Saturday 28 October 2017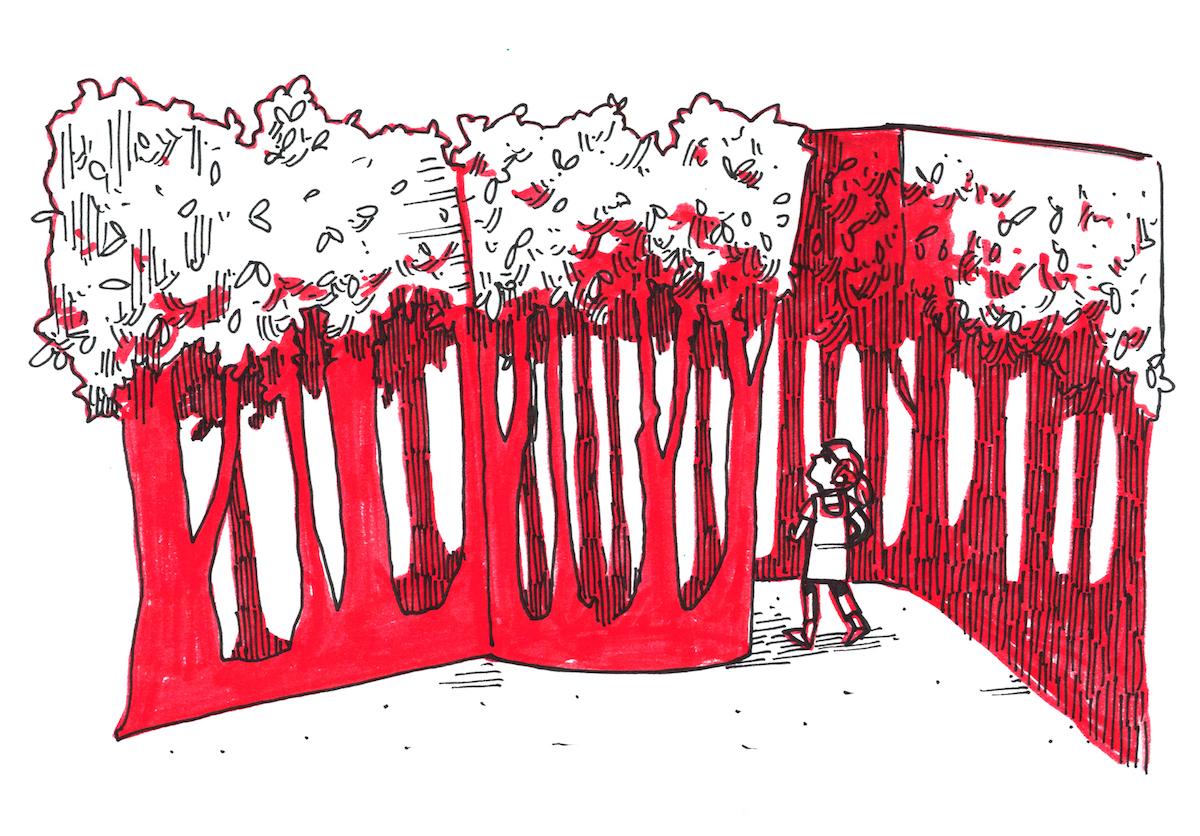 ***Event re-schedule due to Storm Ophelia***: Maeve Clancy's Den-Making workshop for children + adults will now run on Monday 23 October  from 3pm – 4:30pm. All tickets for original workshop on 16 October valid.
​The moon belongs to everyone,
The best things in life are free;  
The stars all shine for everyone, 
They're shining for you and me.
The Moon Belongs to Everyone is an immersive installation that looks at journeys of child migrants and how to feel safe and 'at home' while moving through unknown spaces to a new home.
Artist Maeve Clancy uses the creation of temporary spaces beautifully made with paper to explore self-identity and a sense of self in children within the current landscape of the mass movement of people across the world. This show uses the simple notion of the universality of the night sky to examine the rights of the child, the moon being a symbol of unity in a world that is complex, complicated and often incredibly cruel. Can unity be found without the stripping away of one's identity or difference?
This exhibition contains two environments: a space to be explored and which takes the visitor on a journey. The audience will discover hints of identities, people who have passed through and scraps of story. Then the audience's journey is stopped. Not over, but halted. They can go no further and must sit and wait. Beautiful paper huts give them a place to shelter while they wait. Inside they can sit and read stories in image and words of other children who have left one home to find another elsewhere. Some in search of a better life, others to find a place of refuge.
Create your own story related to The Moon Belongs to Everyone with artist Judith Bernhardt Saturday 21 October 1pm and 3pm  http://www.baboro.ie/festival/programme/child-and-adult-workshop-story-making
Monday 16 October – Saturday 28 October 2017
47 Dominick Street
Galway
Telephone: + 353 91 565 886
Opening hours / start times:
Monday 10:00 - 17:30
Tuesday 10:00 - 17:30
Wednesday 10:00 - 17:30
Thursday 10:00 - 17:30
Friday 10:00 - 17:00
Saturday 10:00 - 14:00
Admission / price: Free