Launch of Maddie Leach's EVENING ECHO
Thursday 15 December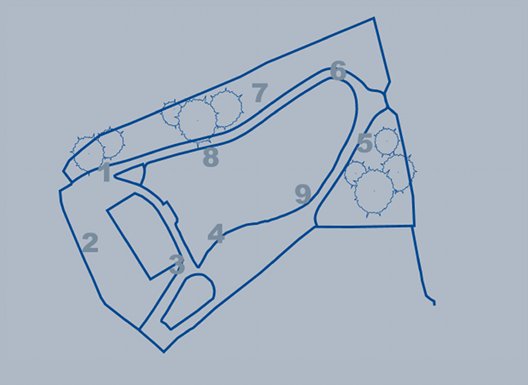 The National Sculpture Factory invites you to a reception to celebrate the launch of EVENING ECHO, a public art project for Shalom Park, by Maddie Leach, on Thursday 15 December at 6 pm
EVENING ECHO establishes a simple link between Shalom Park and the Hanukkah lamp, the nine branched candelabrum lit during the eight-day Festival of Lights – Hanukkah – and marks the wane of an important community in Cork civic history.
There will be an official launch of this new public art work followed by food and drink of a festive nature.
So please join us for this celebration.
Maddie Leach is an artist born in Auckland, New Zealand in 1970. She holds a Master of Fine Arts degree in sculpture from the University of Canterbury, Christchurch and has lived and worked in Wellington since 1995. Her work is largely project-based, site responsive, conceptually driven. It investigates new thinking on art, sociality and place-based practice and references the discourses of conceptual art, minimal/post-minimal sculpture and relational practice. She is recognised for innovatively investigating ideas of audience spectatorship, expectation and participation in relation to art works. Major solo projects have featured in Reading Room: A journal of art and culture, Art Asia Pacific, Art New Zealand, and Illusions.
EVENING ECHO is a result of undertaking a mid-career artist residency at the National Sculpture Factory in Spring 2008. And was made possible through the support of Cork City Council, Bord Gais, Massey University and the Arts Council.
Thursday 15 December
Albert Road, Cork City
Telephone: +353 21 4314353