Maciej Pestka: The Life of Psy
Monday 24 February – Sunday 9 March 2014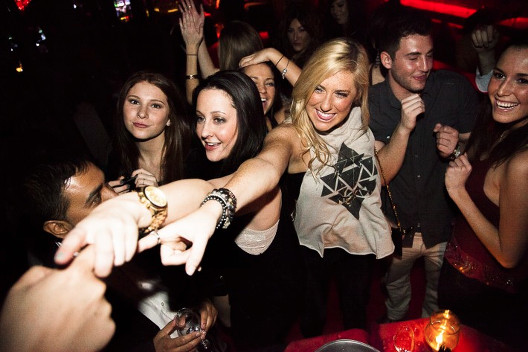 Opening reception Thursday 27 February at 6pm
The Library Project presents the exhibition and photobook launch 'The Life of Psy' by Maciej Pestka. The project tells the story of how the life of a seemingly unknown Frenchman changed overnight in a frenzied case of mistaken identity. From a consultant in Cork, Ireland to a celebrity in Barcelona, the document of this overnight success is now being released a year after the original event.
The exhibition continues to schedule of events programmed at The Library Project in 2014, aptly engaging with the PhotoIreland Festival 2014 theme: Truths, Facts, Fictions, Lies. More info about the festival at photoireland.org
How is the life of a pop star? What makes them different from ordinary human? The admiration, passion and hysteria that surrounds them is genuine or just a product of the market? This exhibition takes us to reflect, among other things, the relationship between what is real and what is a lie.
At 080 Barcelona Fashion 2013, Korean born, French raised Denis Care was mistaken for K- Pop singer Psy. Representatives of major brands went crazy, girls threw themselves into his arms, and drinks flowed like waterfalls. Everything sprinkled with the sound of Gangnam Style.
Maciej Pestka was there, camera in hand, and captured everything. Now, a year later, give us a work "The life of Psy".
Visit The Life of Psy.
Monday 24 February – Sunday 9 March 2014
4 Temple Bar
Dublin 2
Opening hours / start times:
Tuesday 12:00 - 18:00
Wednesday 12:00 - 18:00
Thursday 12:00 - 18:00
Friday 12:00 - 18:00
Saturday 12:00 - 18:00
Admission / price: Free