Lucy Andrews: The Modelled Conscious
Saturday 23 March – Saturday 11 May 2013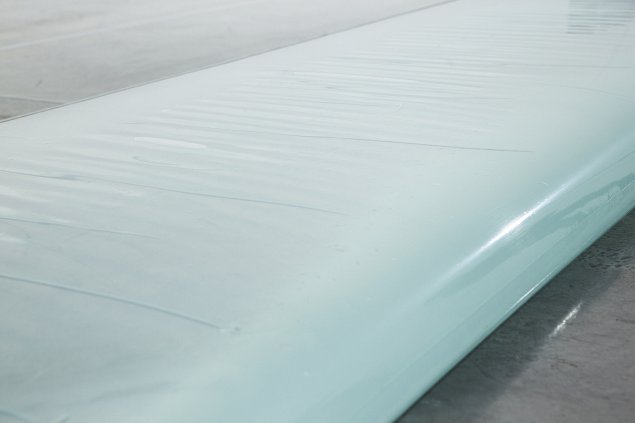 Opening Reception Thursday 21 March 6 – 8pm
The Modelled Conscious is a new development by RUA RED to engage contemporary artists in response to a unified theme. The first in this series is artist Lucy Andrews.
Through the active engagement of artists in the creation of a new commission for the expansive space of Gallery 1, the artists chosen for The Modelled Conscious can express their own personal response to the idea of form and consciousness as well as the space itself.
The complex array of information that feeds into the perception-image has long been proposed as a method through which to investigate consciousness. In biological visual systems what we see is in fact a blend of percepts extrapolated from a far more complex object situated in the world. Thus art finds itself at the juncture of conscious awareness. This alignment of mind and matter; 'ceases to be a suspension of the oppositions of form and matter, and becomes the product of a human mind which seeks to transform the surface of sensory appearances into a new sensorium that is the mirror of its own activity' (Ranciere, 2002).
For the first installment of The Modelled Conscious series, Lucy Andrews will present an exhibition of recent sculptural works adapted for gallery.
Using large quantities of plastic packaging, the artist will make variously sized bodies of water. This interplay of the synthetic and the elemental leads to curious physical juxtapositions and trajectories. What results is not so much a collection of whole objects as dynamic pluralities of matter, held precariously in place by the forces around them. An uncertain materiality presents itself -at once primordial and futuristic – in which the physical properties and durations of things become ambiguous.
Lucy Andrews was born in 1978, Stoke-on-Trent, England, and now lives Dublin. She graduated from NCAD with a BA in Fine Art and History of Art. Recent exhibitions include: Gracelands: Substance Abuse (2011), Transitive Relationships at Limerick City Gallery (2012), As Above So Below at 126, Galway (2012) A MacGuffin and Some Other Things, at Project Arts Centre (2012). Futures 12 at The Royal Hibernian Academy, Sam Keogh and Lucy Andrews at the Model, Sligo (2012) and Tentamen, North Great Georges St. Dublin (2012) She was the
recipient of the inaugural Temple Bar Gallery and Studios Graduate Studio Award (2012-13).
This exhibition series is curated by our curator-in-residence Hilary Murray.
All images include previous exhibitions in Gallery 1 at RUA RED
We are currently accepting applications for volunteer invigilators for this exhibition. Please click here for further information on how to apply.
Saturday 23 March – Saturday 11 May 2013
South Dublin Arts Centre
Tallaght, Dublin 24
Telephone: +353 1 451 5860
Opening hours / start times:
Monday 10:00 - 18:00
Tuesday 10:00 - 18:00
Wednesday 10:00 - 18:00
Thursday 10:00 - 18:00
Friday 10:00 - 18:00
Saturday 10:00 - 18:00
Admission / price: Free