Luan Gallery 2020 Open Call
Deadline Monday 13 May at 5pm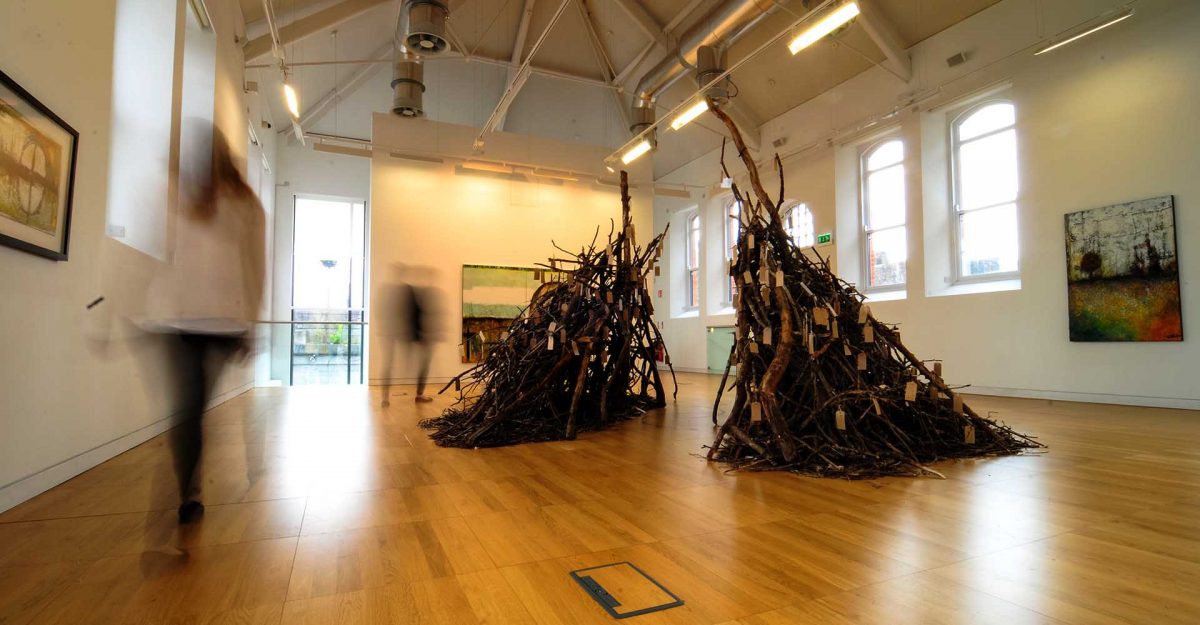 Luan Gallery is currently seeking exhibition proposals to consider for the 2020 Gallery Calendar. The closing date for receipt of submissions is Monday 13 May
at 5pm.
Applications for the following are now being accepted for the following themed open call:
Queer Migration: the movement of members of the LGBTQ+ communities from rural Ireland to urban centres questioning the presumed utopia of rural Ireland and issues of acceptance, oppression, Irish values and community mindsets.
In light of the mass migration of people internationally and how this "age of migration is centrally implicated in the construction, regulation, and reworking of sexual identities, communities,  politics, and cultures… and how sexuality constitutes a dense transfer point for relations of power" (Eithne Luibhéid Queer/Migration An Unruly Body of Scholarship, Duke University Press, 2008) we are inviting artists to submit artwork that responds or addresses the concerns and questions inherent in the concept of Queer Migration.
Potential subthemes specific to the idea of Queer Migration may include:
Migration |Loss | Grief |Growth | Healing |Adaptation | Identity|Transition| Temporality
Submissions should be made to info@luangallery.ie with Queer Migration in the subject heading.
Applications should include the following:
Cover letter

Artist CV and statement

Exhibition proposal

Images

Links to audio visual or film works
Full details on submission requirements can be found on: http://www.athloneartsandtourism.ie/opportunities/
Luan Gallery follows Visual Artists Ireland's payment guidelines for Professional Visual Artists.
A 25% gallery commission applies on sales.
Image: Photography: Ros Kavanagh
Deadline Monday 13 May at 5pm
Athlone, Co. Westmeath
Telephone: +353 9064 42154
Opening hours / start times:
Tuesday 11:00 - 17:00
Wednesday 11:00 - 17:00
Thursday 11:00 - 17:00
Friday 11:00 - 17:00
Saturday 11:00 - 17:00
Sunday 12:00 - 17:00
Admission / price: Free