Lost in Narration
Friday 10 March – Sunday 18 June 2017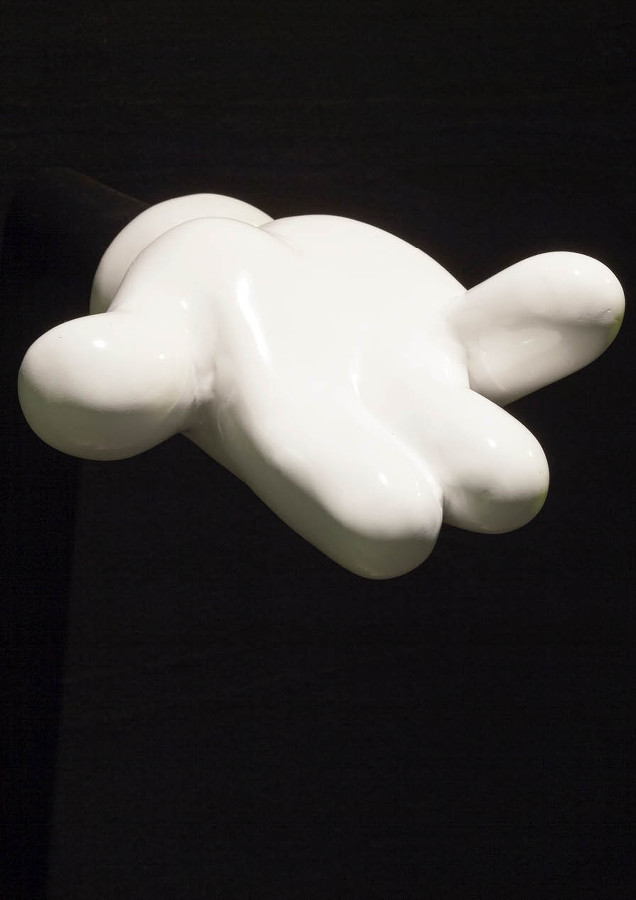 A major new exhibition guest curated by Manuela Pacella that brings together several multi-layered projects across a range of media by Italian artists Riccardo Giacconi, Invernomuto and Luca Trevisani.
Each respective body of research brings these artists far from the relative comfort of Western Europe, with Giacconi considering the cultural and historical resonances evoked by Colombian puppet character, the Espiritado; Invernomuto unpacking complex histories and stories between Italy, Ethiopia and Jamaica; and Trevisani working in a small town in Kenya with a group of researchers to study the fraught existence of Sudan, the world's only surviving male Northern White Rhinoceros.
These three projects have all been conceived in relation to little-known and marginal events, delving into vernacular languages, oral histories, and personal curiosities, where the artistic research processes employed perform incredible leaps across space and time to create new and unexpected forms of perception and meaning.
Presented as singular propositions filling our galleries, this exhibition can nevertheless still be read as a unified whole that unexpectedly reveals itself as a complex, connected system across the building. Lost in Narration invites audiences to go somewhat adrift, to allow these artists to tentatively offer up unique new tales for us to step into and discover for ourselves.
Riccardo Giacconi's work for this project has been commissioned by ar/ge kunst and FRAC Champagne-Ardenne, with further support from Centrale Fies in Dro.
Image: Invernomuto: Topolino in Abissinia; courtesy the artists and Pinksummer Gallery
Friday 10 March – Sunday 18 June 2017
10 Exchange Street West
Belfast BT1 2NJ
Telephone: +44 28 9023 5053
Admission / price: As per event