Lorraine Tuck: Unusual Gestures
Thursday 21 September – Saturday 11 November 2023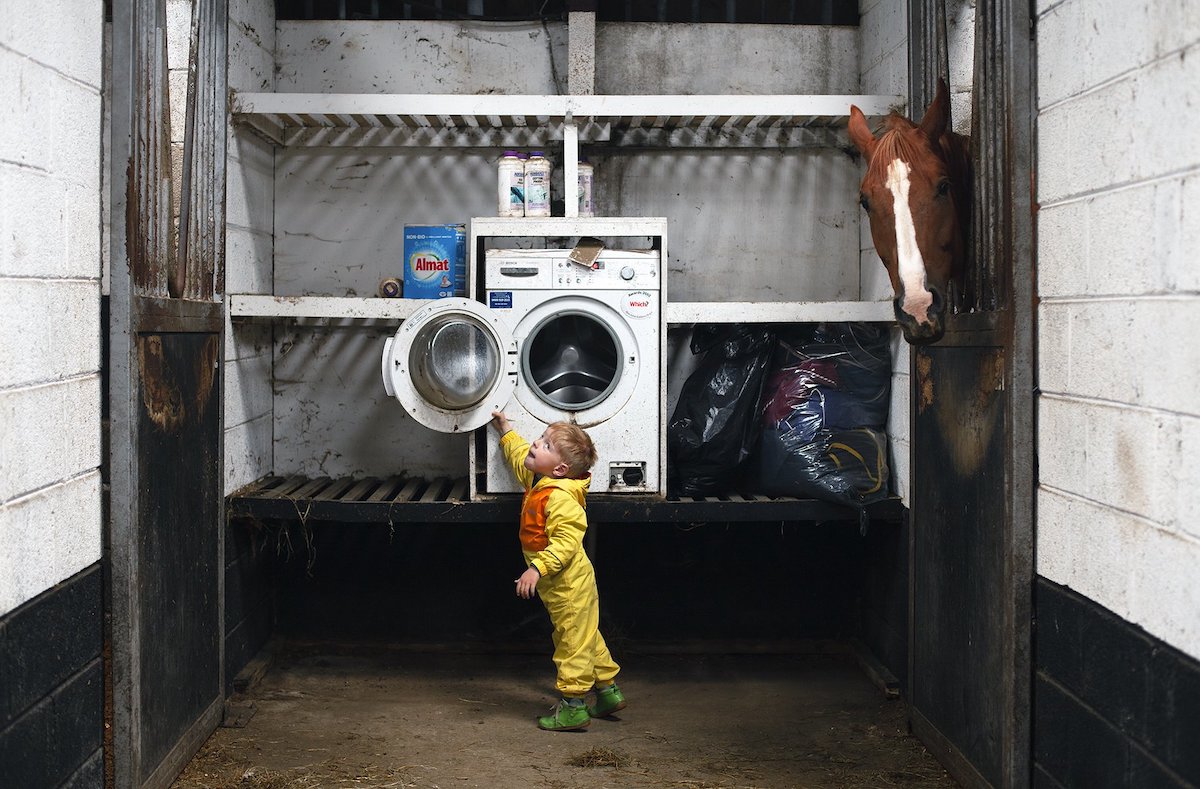 Irish artist Lorraine Tuck's newly commissioned work tells the story of a family living with autism spectrum disorder and intellectual disability. Curated and produced by Photo Museum Ireland this intensely moving and emotionally powerful photographic exhibition is an important contribution to public understanding of neurodivergence and disability.
Tuck is the mother of four children, two boys and two girls. The boys have autism spectrum disorder, which in the case of the youngest, is coupled with severe intellectual disability. Unusual Gestures provides insights into the far-reaching implications that neurodiversity and disability present for families. It explores the impacts – some subtle, some fundamental – on parental and sibling relationships, and charts the challenges and joys of everyday family life. The exhibition succeeds in capturing how everyone, neurotypical as well as neurodiverse, forms the centre of their own separate and singular world, while at the same time it celebrates how we are all inescapably inter-connected to the human family tree.
A further series of works in the exhibition focuses on the artist's uncle Owen. Born in 1972 in Connemara, Owen has Down's Syndrome and is gender fluid. At times, Owen chooses to live as a woman called 'Pink'. Owen/Pink has collaborated with Tuck to produce a series of portraits exploring their fluid gender identity with joyful and refreshing honesty.
At its heart, this exhibition is about love more than autism or disability. Transcending a documentary or issue-based record, Tuck's work is a beautiful and clear-eyed call for acceptance and inclusion.
Artist-led Tour
5.15pm Thursday 21 September
Exhibition Launch
6.00pm Thursday 21 September
Culture Night Tours
On the hour from 6.00pm – 9.00pm Friday 22 September
Culture Night Special Performance
A special performance by Owen O'Malley will take place at 10.00pm Friday 22 September. Admission is free – places are limited to 30 and will be allocated on first-come first served basis.
Artist-led Workshop
The artist will lead a workshop specially designed for parents of children with autism and intellectual disability. The workshop will demonstrate how photography can be employed in communicating with your child.  Free but booking is required. Please contact us for details.
Image: Lorraine Tuck; © the artist
Thursday 21 September – Saturday 11 November 2023
Meeting House Square
Temple Bar, Dublin 2
Telephone: +353 1 6714654
Opening hours / start times:
Tuesday - Saturday 11am - 5pm. Mondays by appointment for education, artists archiving and training. Closed Sundays
Admission / price: Free