Living In Donegal – A Virtual Exhibition
Monday 29 March 2021 – Thursday 31 March 2022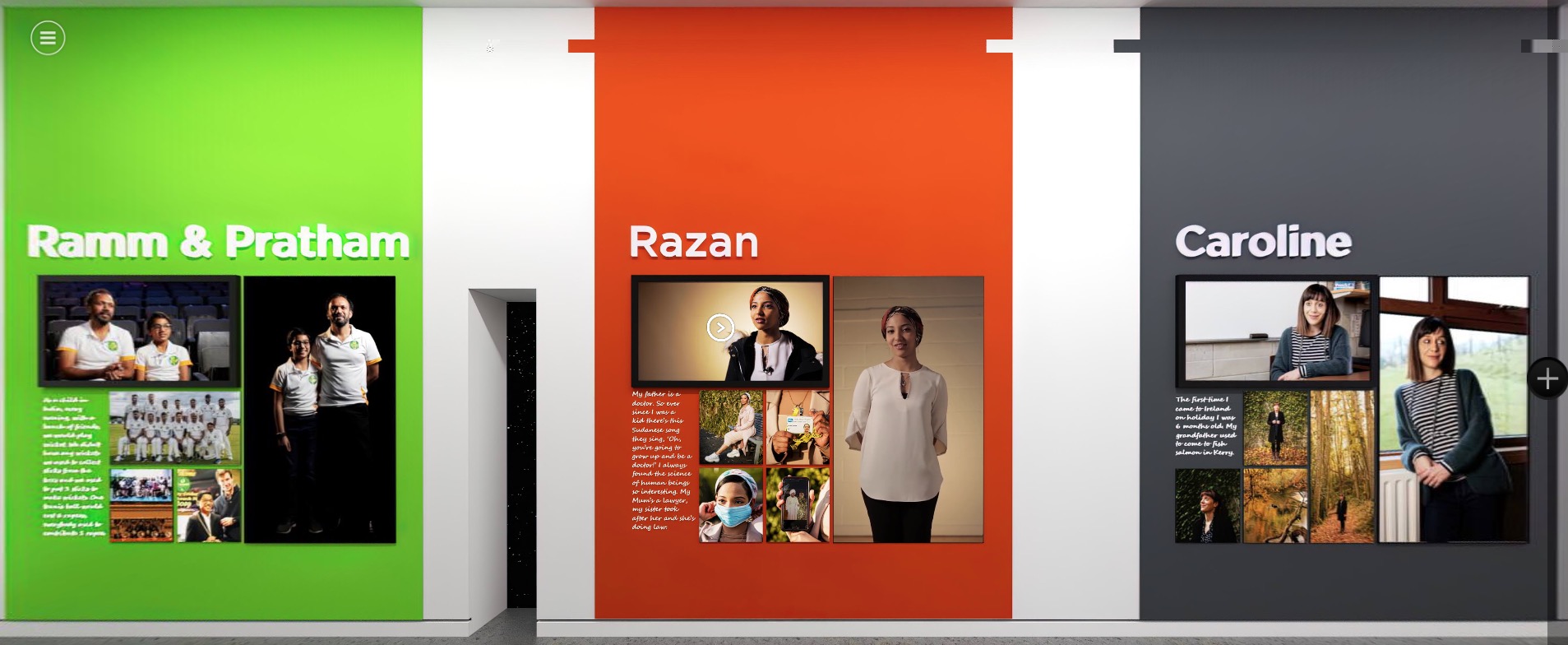 ――― Online only ―――
Living in Donegal is a socially engaged exhibition project starring twenty seven people who live in County Donegal, Ireland. It features a snapshot of the lives and stories of these individuals in 2020.
Each person tells their story to you. Through these stories, a bigger picture may emerge of life in Donegal. You are invited to meet each person as they tell you a little about their lives and experiences on their own terms, through words and pictures. People talk about their immediate and extended families, their work, their 'reason for being' and just what they enjoy about living in Donegal today.
Viewable online here.
Our galleries may still be closed to the public for now but we invite you to visit the Regional Cultural Centre, Letterkenny virtually and meet some of the people that make Donegal a special place to live.
Curated by Harriet Purkis • Exhibition Design by Paul Marshal • Graphic Design by Mitchell Davis • Photography by Declan Devlin • Videography by Eugene McGinty • Music by Orri McBrearty
This project was funded through the European Union's PEACE IV Programme, managed by the Special EU Programmes Body (SEUPB).
Monday 29 March 2021 – Thursday 31 March 2022
Port Road, Letterkenny
Co. Donegal
Telephone: +353 74 912 9186
Opening hours / start times:
Monday closed • Tuesday 11:00 - 17:00 • Wednesday 11:00 - 17:00 • Thursday 11:00 - 20:00 • Friday 11:00 - 17:00 • Saturday 13:00 - 17:00 • Sunday closed Admission is free
Admission / price: Free