Lived Lives: Conversations about Suicide in the Northwest
Thursday 4 October – Friday 12 October 2018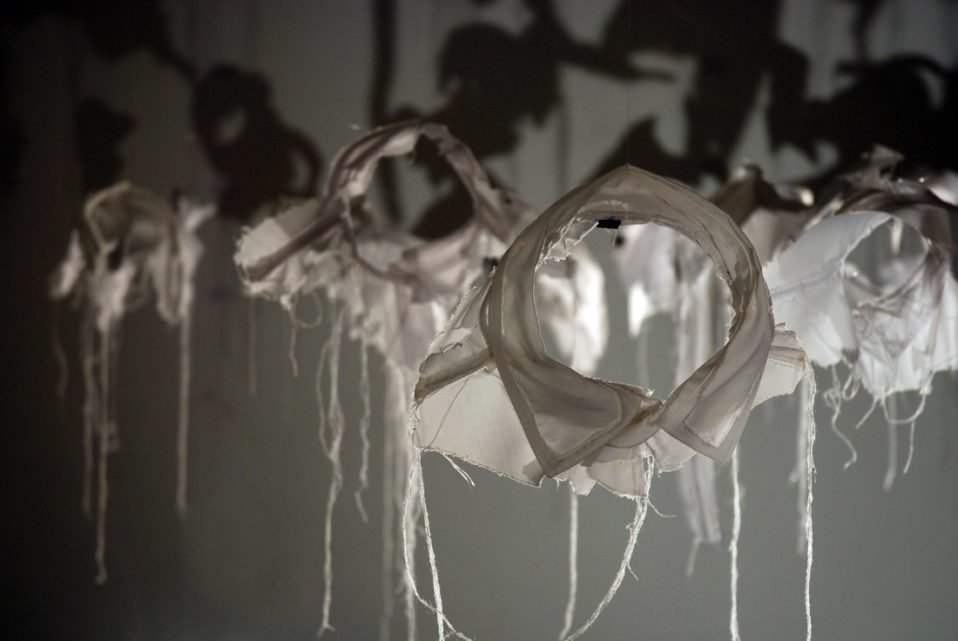 Lived Lives opens on Friday 5 October at 7pm.
The Lived Lives art and research project was initiated in 2006 by Donegal born artist and researcher Dr. Seamus McGuinness and psychiatrist and clinical researcher Professor Kevin M. Malone, University College Dublin, author of the recently published Suicide In Ireland Report (www.3ts.ie). Seamus and Kevin interviewed 104 families from 23 Irish counties, who responded to invitations via local newspaper advertisements to take part in the Suicide in Ireland Survey / Lived Lives Project. Following informed conversational interviews, belongings and stories associated with the suicide-deceased were donated by over 46 of the families to the artist. From these donations of objects, images, writing and stories, Mc Guinness made a series of artworks-in-progress, which were initially presented back to the families for private feedback and their approval to display these works in the public domain.
The Lived Lost Lives exhibition in Letterkenny will comprise of a number of Lived Lives Archive Rooms containing objects and images associated with the suicide-deceased and film documentation on other archive rooms. It will also feature 21g, and the Lost Portrait Gallery, which are installations by Seamus McGuinness. A number of short research films documenting the human engagement and process of the project is also included.
Public viewing sessions take place on Saturday 6th October 11am – 1pm and Tuesday 9th October at 7pm – 8.30pm. No booking required. 
Thursday 4 October – Friday 12 October 2018
Port Road, Letterkenny
Co. Donegal
Telephone: +353 74 912 9186
Opening hours / start times:
Monday closed • Tuesday 11:00 - 17:00 • Wednesday 11:00 - 17:00 • Thursday 11:00 - 20:00 • Friday 11:00 - 17:00 • Saturday 13:00 - 17:00 • Sunday closed Admission is free