Library Roadshow 2017: Sean Hillen and the Great Art Quest
Sunday 19 March – Friday 21 April 2017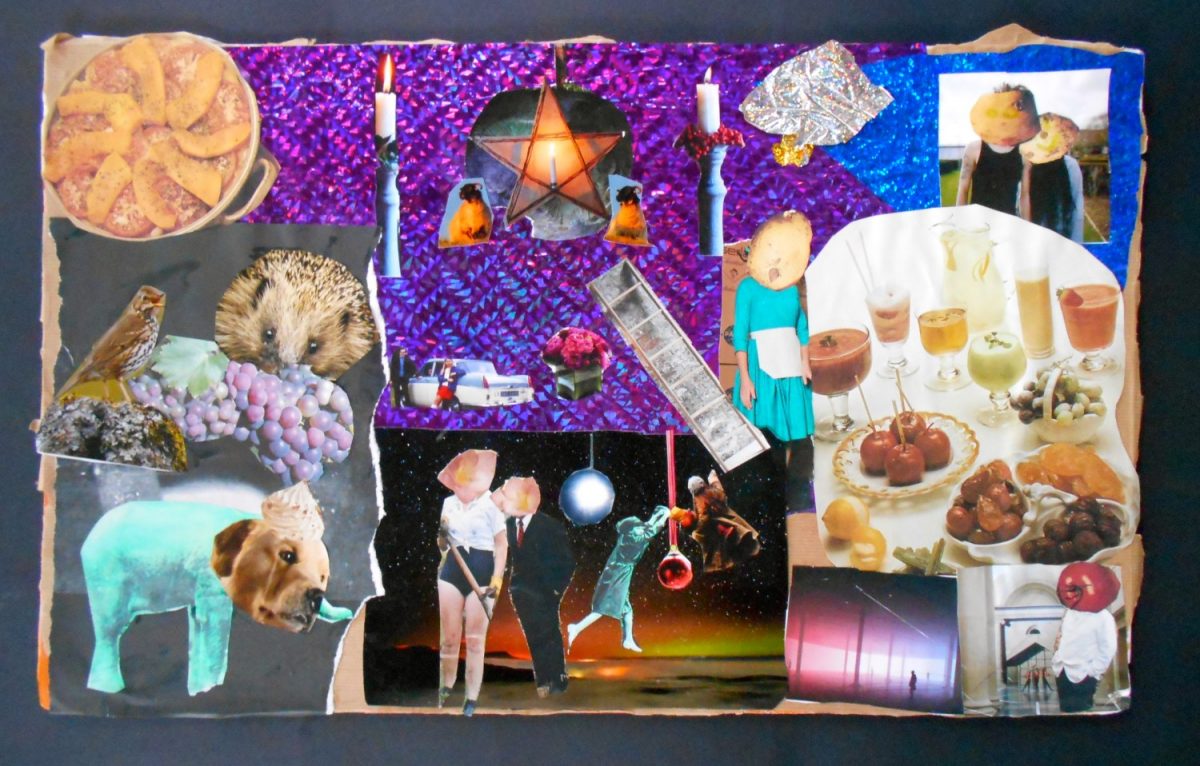 Golden Thread Gallery is on the road again with Sean Hillen and the Great Art Quest in Ardoyne Library.
The Great Art Quest was created to connect schools with their local gallery.
Using the incredible Seán Hillen: 100 works to inspire our "Great Art Questers" Golden Thread Gallery took Bunscoil Bheann Mhadagáin, Glengormley Integrated Primary School, Hazelwood Integrated Primary School and Holy Family Primary School on a magical journey into the world of collage.  Artists Johanna Leech and Sinéad Breathnach Cashell led the visual art activities while Chelley McLear and Chloé Morrison set the words and stories free.
Join us on a quest for wonderment and discover the potential of your local library.
If you would like to see more of our exhibitions why not pay us a visit. Check out our website for our full programme of events www.goldenthreadgallery.
Lovely blank world.
Really quiet.
Donald Duck farted
Scary mental hospital
Very sunny
Fluffy ducks bomb testing
Power duck died
Little girl
The fat pigeon farted on the people.
Mwahahahahaaa!
Grave for the poor man.
Cheerful, scary zombie
By
Dylan, Billy, Holly, Rhys, Tamzin, Jude
Sunday 19 March – Friday 21 April 2017
Ardoyne Library
446 – 450 Crumlin Road
Belfast
Admission / price: Free