Lennon: Porous Plane
Saturday 2 February – Saturday 23 March 2019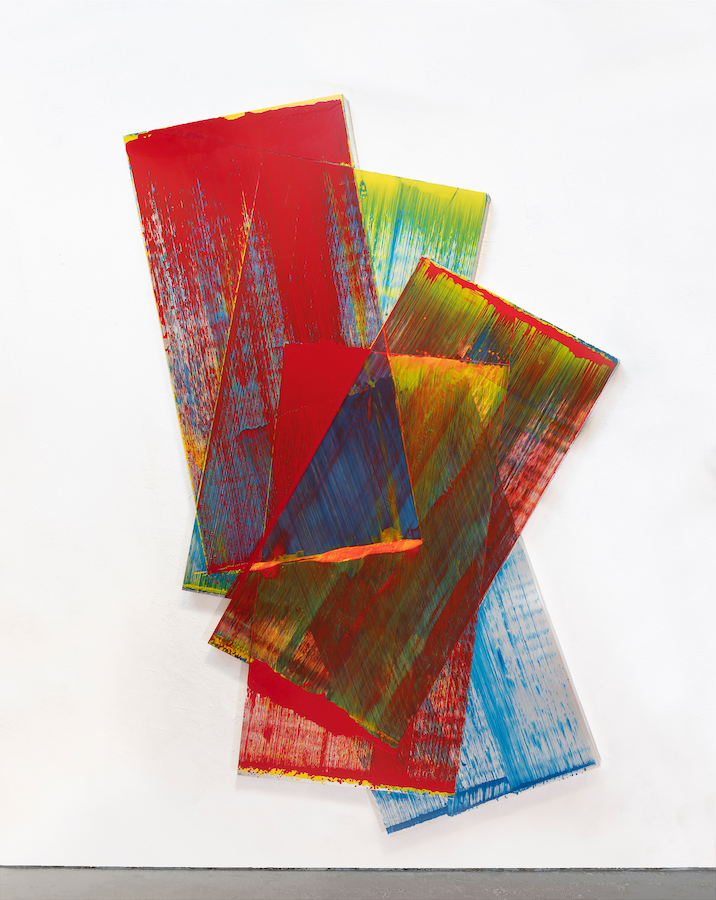 Come and stand in front of artworks that are larger than you. Make time to fill your field of vison with Lennon's innovation in 'non image' art, an art form he has dedicated his life to developing through rigorous research and experimentation since the 1970's.
The Golden Thread Gallery presents Porous Plane, a new solo exhibition by Lennon, his first in Belfast in twenty years. The exhibition celebrates the act of looking, and engages the physical and emotional presence of the viewer, who is central to the experience of the art work.
Born in 1947, much of Lennon's work unearths childhood thoughts and memories. He recalls a time when, at the age of seven, he was allowed to "paint" the back wall of the house, but only if he used water alone. The effect of sunlight on the wet wall has remained with him and retains its significance … "look Ma, quick, quick before it dries"… In 1959 he saw a photograph from Auschwitz of a mound of spectacles taken from prisoners. This encounter had a profound impact on his thinking and feelings. Drawing on the philosophers Wittgenstein and Adorno, Lennon has said: "It was no longer possible for me to continue the tradition of Western painting after the Holocaust." Lennon had to find another way. "Porous Plane" is that way.
While his work is complex, no knowledge is required to enjoy the beauty of these paintings. Lennon's paintings invites each of us to find ourselves from our own individual viewpoints. For Lennon the "subject is always: how does it feel to be alive now knowing what we know".
Saturday 2 February – Saturday 23 March 2019
84-94 Great Patrick Street
Belfast BT1 2LU
Telephone: +44 2890 330920
Opening hours / start times:
Tuesday 10.30 - 17:30
Wednesday 10.30 - 17:30
Thursday 10.30 - 17:30
Friday 10.30 - 17:30
Saturday 10.30 - 16:00
Admission / price: Free
Open till 9pm on the first Thursday of every month.