Laura Ní Fhlaibhín: Lamellae
Friday 20 November 2015 – Saturday 16 January 2016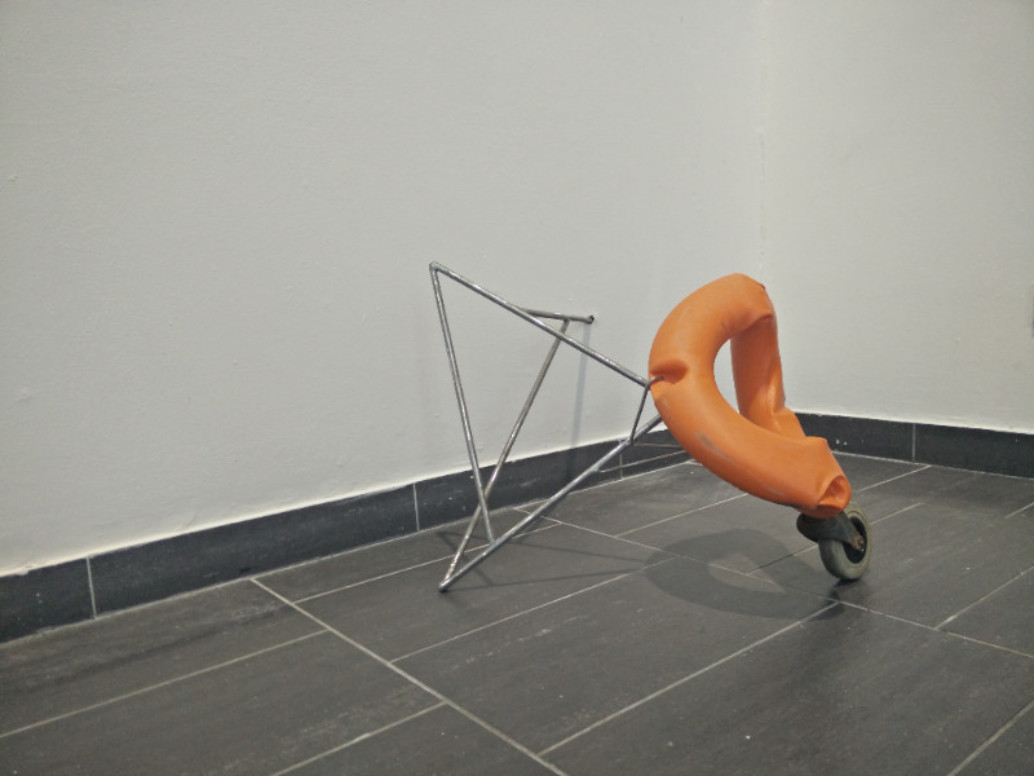 Laura Ní Fhlaibhín graduated from N.C.A.D. in 2013, with a First Class Honours Degree in Fine Art Paint. She is the recipient of numerous awards, including the Emerging Artist Artlinks Bursary and the Fire Station Artist Studios Sculpture Award.
Laura was selected as an artist in residence on The Living Arts Project 2015, an artist-in-schools initiative, supported by Wexford Arts Centre and The Arts Council. Laura has also been awarded a project-space residency at Catalyst Arts, Belfast.
She is a selected artist on the Wexford County Council Artist in the Community Scheme panel, and has worked with a range of groups on collaborative projects, events and publications. Selected exhibitions include: Emergence, Wexford Arts Centre Annexe Space, Foundation 14,Tullamore, Precognition, Talbot Gallery & Studios Dublin, C30 C60 C90 GO!,NEUE Collective, Library Project Dublin, Graduate Show, Catalyst Arts, Belfast ,Periodical Review 3, Pallas Projects Dublin, Tunneling Physics, Temple Bar Gallery and Studios and Cursed, Catalyst Arts, Belfast. Laura lives and works between Seoul, South Korea and Ireland.
Image: Laura Ní Fhlaibhín: circling the parameters and not passing to that time, lifebuoy, metal bar, caster wheel, 2015
Friday 20 November 2015 – Saturday 16 January 2016
Foley Street, Dublin 1
Telephone: +353 1 222 7850
Opening hours / start times:
Monday to Saturday 10am – 6pm. We are currently closed on Sundays.
Admission / price: Free