Laura Murphy: Abacus
Friday 24 June – Saturday 25 June 2016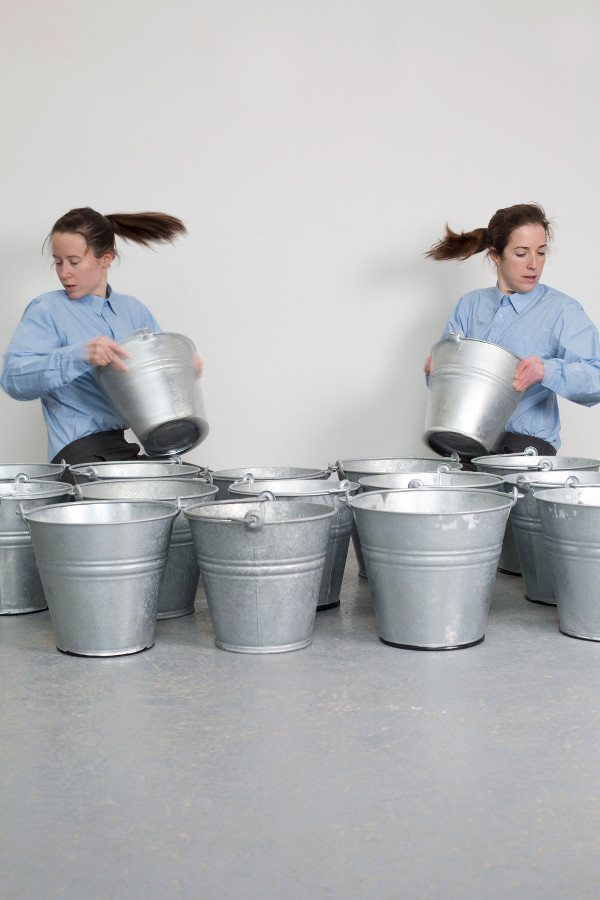 As part of the 
Cork Midsummer Festival 2016 
in association with the 
Firkin Crane 
& 
National Sculpture Factory
Featuring: Marion Cronin, Helga Deasy, Siobhan Ni Dhuinnin, Anna Kaszuba, Lucia Kickham, Alba Lorca, Isabella Oberlander, Sarah Ryan and Catherine Young
Sound by Irene Buckley | Lighting by Rob Moloney
When is a routine not routine? And what's original about repetition?
Laura Murphy's Abacus recycles the rhythms of work to create a choreography for eight dancers and sixteen buckets. Join the women as they go through their routine on the factory floor. Abacus celebrates the night shift with the harmony of coordinated movement.
Choreographer Laura Murphy in association with Firkin Crane premières Abacus at Cork Midsummer Festival 2016. Her work has been shown internationally to include the USA, UK and France, Romania, China and Canada, described by critics as "carefully constructed and impeccably performed", "splendidly original" and "hypnotic in its pace".
Tickets: http://www.corkmidsummer.com/programme/event/abacus
Abacus is produced in association with Firkin Crane, The National Sculpture Factory and Cork Midsummer Festival 2016 with the kind support of the Arts Council, Cork City Council.
Friday 24 June – Saturday 25 June 2016
Albert Road, Cork City
Telephone: +353 21 4314353
€12, €10 concessions • At midnight