Laura Mangan: Nowhere / now here
Thursday 24 May – Tuesday 29 May 2012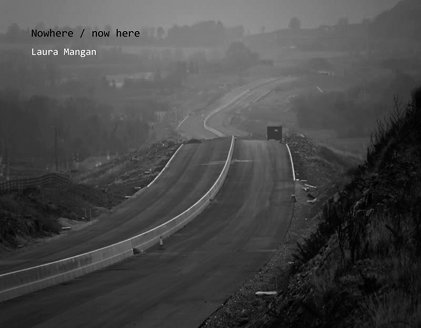 Preview Thursday 24 May at 6pm
Nowhere / now here is an off-site Installation by artist, Laura Mangan, the culmination of a 6 month graduate bursary, awarded by the National Sculpture Factory.
Her installation examines the phenomenon of the constructed environment and the psycho-pathologies of topography. The work evokes a spatial vernacular of urbanity, using the materials and processes of construction within the site.
The installation will examine our link to space through signs, text and spatial constructs that engage the individual with social spatial behaviour. The link becomes the sole communication between the individual and space, examined through habitual actions in contemporary life, conditions within urban society and social relations generated by our constructed environment.
The installation takes place in a vacant off-site space, Unit 6, at the Elysian from 24th May – 29th May (12:00 pm – 6:00 pm).
Laura Mangan, Artist (born 1987) is currently living in Cork City where she splits her time between the studio and working with Lismore Castle Arts. She studied Fine Art in CIT Crawford College of Art and Design where she graduated in 2011, with 1st Class Honours and was awarded the Crawford Graduate Award for Sculpture from the National Sculpture Factory where she undertook a six-month studio residency; Nowhere / now here is the culmination her work made while on residency. Mangan is non-medium specific multi-disciplinary artist, employing a range of approaches and techniques in her researches and throughout her art practice, including casting in concrete, metal fabrication and printmaking and text based works.
Nowhere / now here in held in association with National Sculpture Factory, and C.I.T, Crawford College of Art & Design. And is kindly sponsored by Carey's Tool Hire Ltd, Cork and KMC Lawn Turf.
Thursday 24 May – Tuesday 29 May 2012
Unit 6, Port Lane
The Elysian, Albert Road
Cork City
Admission / price: Free